Apple Inc. (NASDAQ: AAPL) CEO, Tim Cook announced that the sales have been record high, and the year been an unbelievable one for Apple, in a meeting with Apple shareholders, just a day after their Spring Forward event at San Francisco. The meeting of was held at Apple's headquarters in Cupertino, California on Tuesday. In their "Spring Forward" event, Cook announced about their plans to sell Apple Watch from next month onwards.
Last year, Apple's sale for iPhones was record high at about 200 million smartphone units, through which Apple managed to earn estimated $200 billion in revenue. Tim Cook cited these achievements along with accomplishments of their other milestones, to support what he called as an 'Unbelievable Year'. Cook also mentioned that the company had returned an estimate of $57 billion to its respected shareholders through dividends and stock buybacks last year.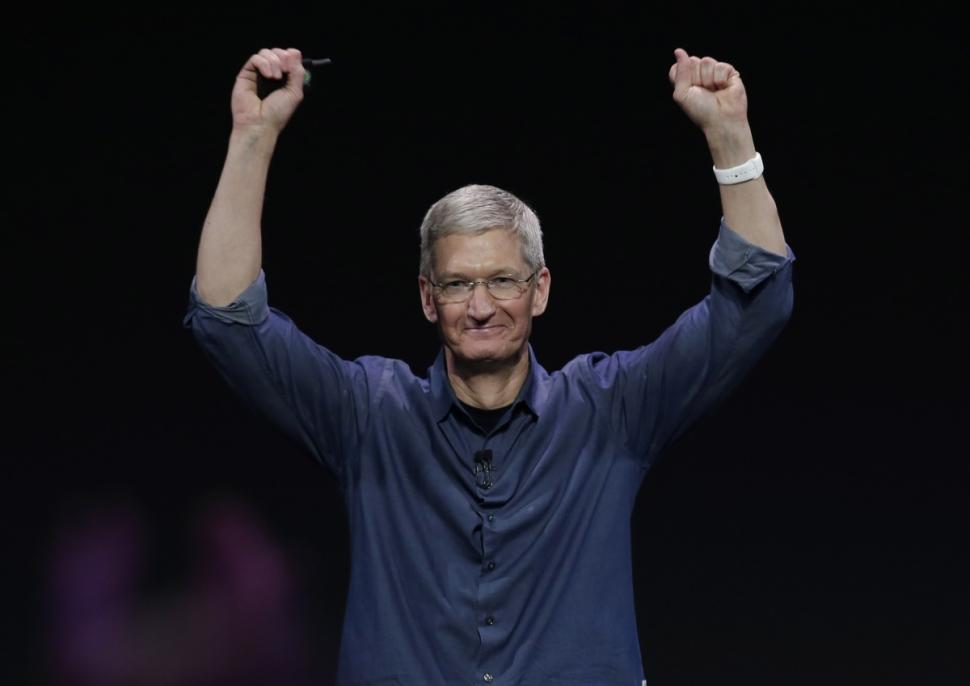 This year, Apple's shares have been risen by up to 65% from the previous year, and the company is valued at over $700 billion, which makes it the most valued company ever in United States' ever. Although on Tuesday, the stocks of the Cupertino Giant fell by $2.63 or 2.1%, to $124.51 amidst the bigger market decline. Upon seeing the fall, some stock analysts began question on the success of Apple Watch.
Later in the meeting of shareholders, Cook promised more progress and better profits to the company. In a statement, he said, "Our diversity is increasing," he further continued, "I want it to be better. It will be better." Cook also announced the new smart car project his team is dedicatedly working on, known as the CarPlay. He said they would try their best to make it available to people as soon as they could.