Apple Inc (NASDAQ: AAPL) at the Wall Street was in rumors to acquire the Canadian smartphone manufacturer BlackBerry. The rumors had no sound base but gave a rise of more than 5% to the BlackBerry stocks in the market.
BlackBerry received a growth of 5.92% to 5.553 Bn capital, whereas, on the other side Apple Inc went down a bit with 1.02% to 727.7 Bn capital.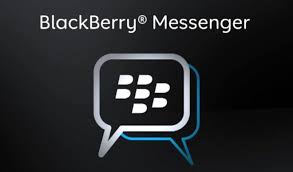 Several analysts believe that the US government is worried about the BlackBerry's growth and want the Apple Inc to buy it. "The one way this deal might work is if the U.S. governments [and others] basically want Apple to buy them because they're worried that BlackBerry, effectively, won't be around in its current form," said Sean Udall, CIO of Quantum Trading Strategies.
It is without a doubt that Apple Inc is one of the top most valued companies in the world, however, there were days when the Cupertino giant was about to go bankrupt.
Blackberry is also in that situation, but with the launch of Classic and Passport, the company is slowly recovering from the phase. The recovery could be an issue of worry to the above said organizations and companies.
Other speculations are such that Apple Inc is probably going to become the first company to have a capital of $1 trillion. If we look at the company's market value compared to others, then there is a difference of hundreds of billion dollars.
The closest rival of Apple Inc in the stock market is Microsoft (NASDAQ: MSFT) with a capital of 384.3 Bn.
However, Canadian smartphone giant isn't the only one whose performance and growth is worrying the giants. Tesla Motors Inc. (NASDAQ: TSLA), which few days ago was in rumors for becoming a part of the Apple Inc, is also giving the company a tough competition. 
Coming back to BlackBerry, if this happens then the probable rate at the which Apple is going to buy it will be $15/share. However, this rate can also attract other big fishes in the market, including Google and Microsoft, to put their bid on it.