Washington – A high school students' team has discovered a pulsar that has the widest orbit around the companion neutron star.
Astronomers have confirmed this finding that was made by few high school students from different states of the country who participated in an educational outreach program that was funded by NSF. The students made the discovery after analyzing Robert C. Byrd Green Bank Telescope's (GBT) data.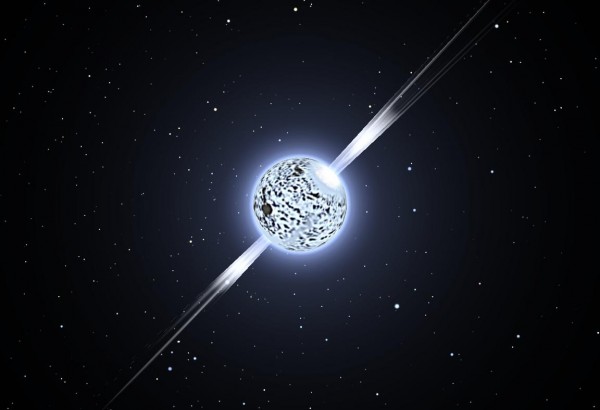 Lead author Joe Swiggum, an astronomy and physics graduate school student at the West Virginia University in Morgantown said in this research paper that was accepted by the Astrophysics Journal and even published in their journal, "Pulsars are amongst the most extreme entity in the universe. The discovery by these students shows one of these entities in a distinctive set of circumstances."
The pulsar as named as PSR J1930-1852 by astronomer's code. The high school student co-discoverers were De' Shang Ray from Paul Laurence Dunbar High School in Baltimore, Maryland and Cecilia McGough from Strasburg High School in Virginia. This discovery was made in the year 2012.
There is nothing much that the scientists know about the binary neutron star system and scientists are hoping that this discovery would enlighten them about this to a great extent. Only 10 percent pulsars are present in the binary systems and majority of these orbits a companion white dwarf star. The discovery of the PSR J1930-1852 was done by the most expansive dissociation when compared to the other similar stars having a similar binary neutron system.
Pulsar Search Collaboratory (PSC) workshops are conducted in summer and students taking part in these workshops can study the data gathered by the Robert C. Byrd Green Bank Telescope throughout the workshop and for weeks to find out something that is different from the usual activities of the known pulsars.
This program offers great research opportunities to students who are interested astrophysics. It is jointly sponsored by Pulsar Search Collaboratory (PSC), West Virginia University, and the National Radio Astronomy Observatory.