Comedian Mike Epps was caught by his better half, flirting with a young woman on Twitter. Mike started very innocuously and tweeted at a woman having a Twitter handle @ceciCitra and wrote "DM me" on Saturday. Come Monday and we see the handle shut down by Mike's wife Michelle who butted into the conversation and shut it down.
When someone with a reputation to carry steps out to have some fun and leaves a trail behind. Further, his recent behavior has given enough reasons for his mate to keep tabs on his digital flirting. Ultimately his mate's fears are confirmed but now the other woman goes public gloating over her escapades. A perfect recipe for disaster!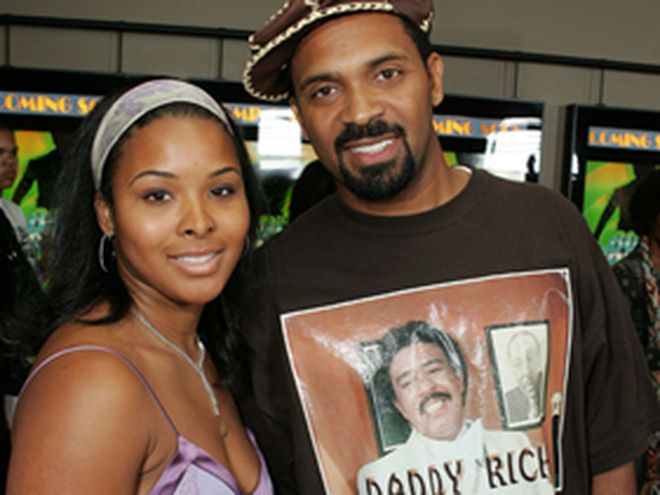 Mechelle tweeted a pair of emoji eyes, and Mike swiftly blocked @ceciCitra on Twitter. The young woman said that she was no longer permitted to see Mike's account and even posted a screenshot as proof.
Mike –Michele, who have three children between them, continued to tweet as if nothing had happened.
Mike's Twitter pen pal thoroughly enjoyed the interaction that continued for a good 15 minutes. The clever pen pal even set up a PayPal account so that her supporters can send her money. She repeatedly tweeted that she wants to be, and I quote Real Housewives of Atlanta and further added I'm ready for you @BravoATLWives add me to the roster.
If a guy is famous and noticeable in any field be it athletics, politician, entertainer or even a cook thinks that he is a smooth operator and can pull out a coup without a trace is going to get one smack on his face. Mike Epps escapades caught by his wife have become viral, and it is a reminder that our digital footprints not only leave an indelible trail, but it also can be fixed to be fed to the world as proofs of our indiscretions.