NBC announced on Monday that former Saturday Night Live cast member Tracy Morgan will return to host an episode of SNL this fall. The October 17 episode of SNL is slated to be Morgan's first performance since a car accident in June 2014 that put him in a coma.
In that car accident on a New Jersey highway, Morgan broke bones in his leg and nose, as well as several ribs. He also suffered brain trauma and was in a coma following the accident for roughly two weeks. Nine other people were injured in the accident, while Morgan's friend and fellow comedian James McNair passed away.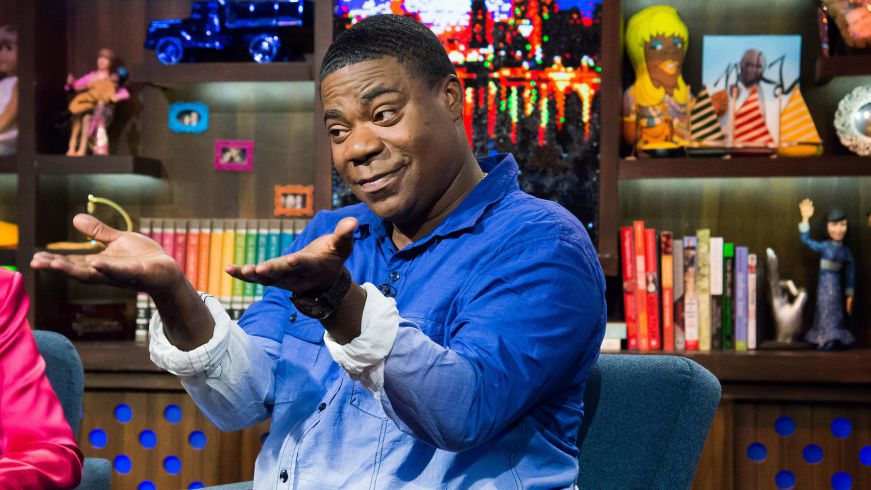 Morgan gave a public interview with Matt Lauer in early June in which he said he still needs time to heal. During that interview, Morgan was holding a cane, and his representatives say he still requires a wheelchair when moving more than a few steps.
During the interview, Morgan said, "I love comedy and I can't wait to get back to her," adding that when he is fully healed from the accident, "I'll get back to making you laugh. I promise you."
At the same time, Morgan was uncertain about his future when talking to Lauer, saying "I wonder how I'm gonna be funny again," adding, "Remembering my identity – what do I do?"
Of course, the announcement that Morgan has signed on to host SNL is a positive sign that his recovery is going well. On Monday afternoon, Morgan tweeted, "Stoked to be going home…#SNL."
This will be the 41st season of Saturday Night Live. Miley Cyrus will host the season premiere on October 3, followed by Amy Schumer on October 10 and Morgan on October 17, in what will undoubtedly be an emotional and triumphant homecoming for Morgan following last year's car accident.