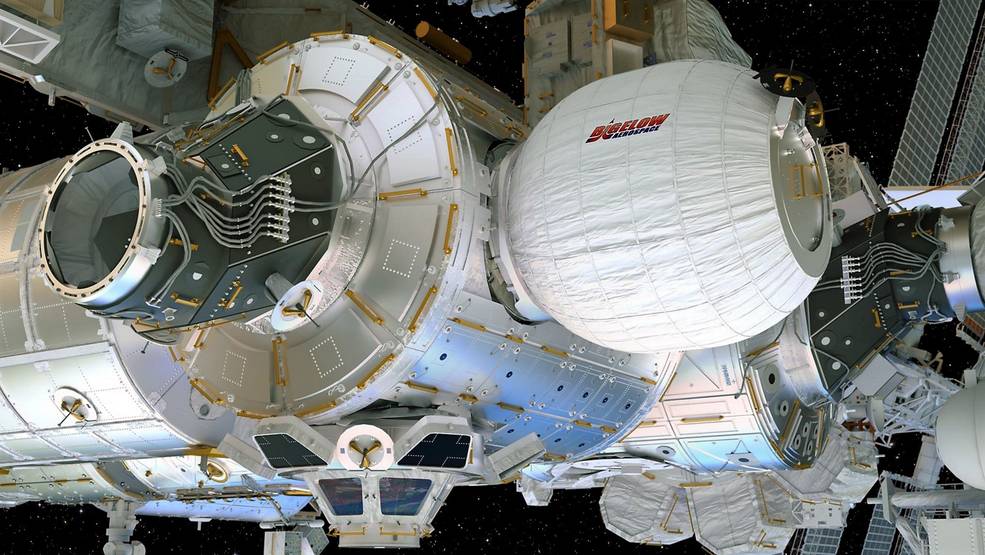 NASA called off its attempt to inflate BEAM on the International Space Station when it did not expand as expected
NASA's plan to inflate the expandable room on the International Space Station (ISS) was cancelled today after efforts to pump up the module were unsuccessful. The inflatable room, which was privately built by Bigelow Aerospace,  is called the Bigelow Expandable Activity Module, known as BEAM.
As previously reported in World Tech Today, BEAM is the first human-rated expandable structure. It will be tested over 2 years to gain information that will allow sturdier expandable space habitats to be built that could some day result in space hotels, or home to astronauts living on Mars. It can be folded up to take up less room in a cargo rocket, then expanded in space.
Unfortunately, attempts to inflate the room fell flat, as the module did not expand as expected. At first everything looked good. BEAM's restraining straps released as planned. However, when ISS astronaut Jeff Williams opened the valve to transfer air from the space station into BEAM nothing happened. After a couple hours of unsuccessful injections of air into the module, NASA ground controller Jessica Meir instructed Williams to "stand down with the BEAM operations today."
Depending on what an examination of the data reveals, another attempt at inflation could begin Friday.
BEAM's design was developed by NASA engineers and architects in the 1990s as they tried to figure out a way to get astronauts to Mars. The inflatable habitat would provide a larger living area for a flight that could take months. The inflatable is made of multiple layers of Kevlar, along with other materials that are resistant to micrometeorites.
NASA plans to leave BEAM attached to the space station for the next 2 years. Astronauts will only enter it a couple of times each year to check the instruments. There is no plan for them to sleep in the habitat. After tests are complete the inflatable room will be detached and allowed to burn up as it reenters Earth's atmosphere.