Free agent Frank Gore might have found his new home at Philadelphia Eagles according to sources, which say he is to sign a three-year deal worth $7.5 million for the first two years. On signing the agreement, the running back will end an impressive 10 year run with San Francisco 49ers.
Gore 32 replaces, LeSean McCoy, who was traded last week to the Buffalo Bills for linebacker Kiko Alonso. Another free agent joining the Eagles is cornerback Byron Maxwell, who has told ESPN that he will sign when free agency begins on Tuesday. The Eagles had to fend off a last ditch effort from Seattle Seahawks, who were also interested on the running back.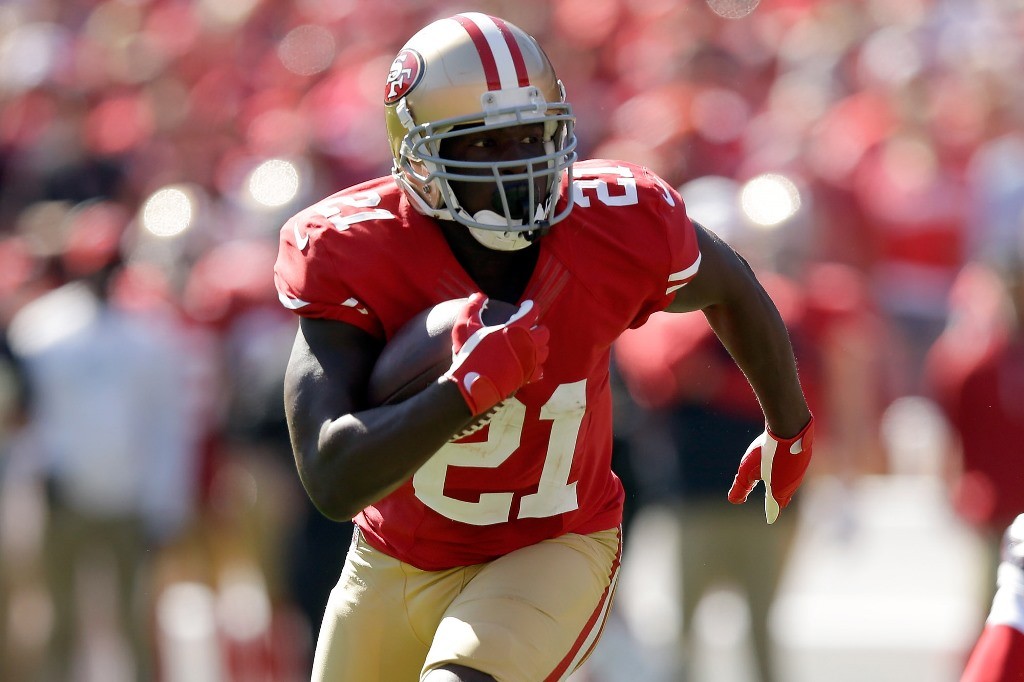 Gore is to take his place in the team having shown no signs of slowing down with Eagle's coach Chip Kelly reiterating that he is the kind of leader in the locker room that he has always coveted. The running back joins the Eagles having managed four straight 1,000 yard rushing seasons and running over a thousand yards in 8 of the past 9 seasons
Gore, a five-time Pro-Bowler, opted to leave the Niners after Coach, Jim Harbaugh, parted ways, with the team on mutual consent. The end of Harbaugh's reign at the team played a pivotal role in Gore also calling quits as he had initially said he wanted to see what the 49ers wanted to do with the job before deciding on his future. 49ers consequently promoted defensive line coach Jim Tomsula to the head-coach position.
Gore is rugged and perfect fit for Kelly's up-tempo and zone-blocked run scheme as a one cut; joining the team with a low center of gravity   that has always made him tough to tackle. He also joins the Eagles with good hands as a receiver out of the backfield, having caught a 55-yard touchdown last season against the Eagles.