The Rams and Eagles have executed a successful deal to trade their quarterbacks. Reports claim that Nick Foles of Philadelphia has been exchanged for Sam Bradford from St. Louis. The first person who reported this deal and brought this matter into light was Adam Schefter of ESPN.
According to reports, the Rams have received Foles as well as Eagle's second-round pick in 2016, and fourth-round pick in the 2015 draft. At the same time, Eagles have gotten Bradford and the fifth-round pick of Rams in the 2015 draft. As per the report prepared by Schefter, Eagles will be entitled to receive a fourth-round pick if Bradford initiates less than 50% of the plays. They will receive the third round pick if he decides to play the complete season.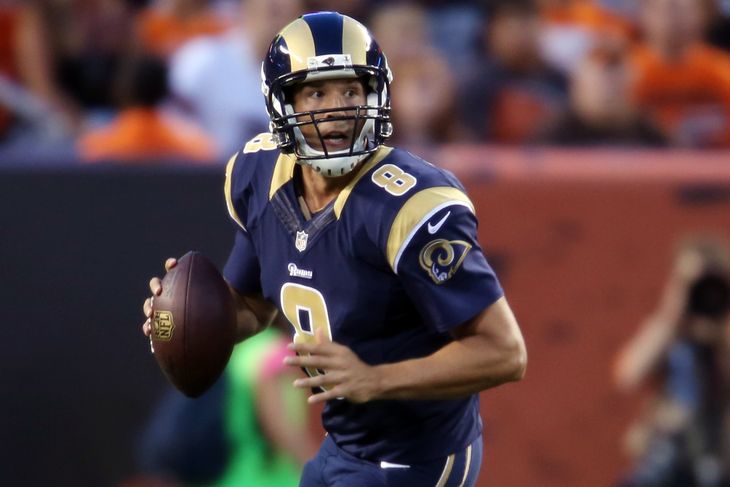 Both the teams have taken these decisions to strengthen their challenge in the upcoming tournament and make the most out of the given playing conditions. The current move takes forward the total scorched-earth rebuilding program of Philadelphia. The one person who has affected maximum out of these trading deals is Bradford. He has torn his left ACL two times in the last couple of seasons.
He could only play even games in 2013 but couldn't play even one match in 2014. He is now in the final year of his contract, which means that it's the best chance for him to show world-class performance and help his team moving upwards in the table. If this doesn't happen, then there are high chances that Eagles will go into the season with Mark Sanchez and keep Sam Bradford as quarterbacks for them.
Now it's totally up to this world class player as how he wants to end his contract with the team. There is no alternative to hard work and good performance, and things are likely to remain difficult unless he plays up to everyone's expectations.