Hawaii – A partial collapse of the crater wall caused lava explosion in the Kilauea Volcano in Hawaii. According to the US, Geological Survey of Hawaiian Volcano Observatory (USGS), the collapse caused a small explosion spreading debris and lava around the periphery of the crater. The walls of the rocks kept on falling in the lake of the lava causing it to explode repeatedly.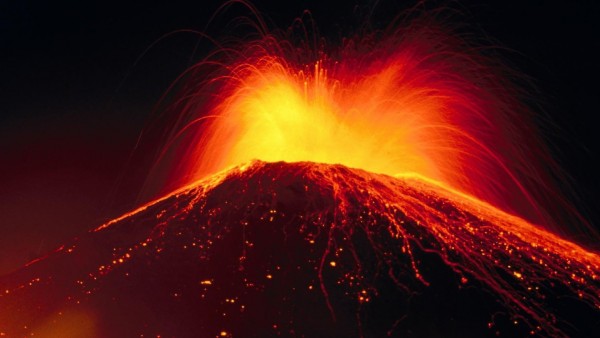 The USGS has reported that rock chunks of fist-size were thrown on the Halemaumau visitor overlook, which has been closed since 2008. The orders for closing were given when the lake of lava started forming. Although, the explosion did not cause any casualties, an earthquake tremor of 3.6 magnitudes was experienced in the area in the early morning hours immediately after the explosion.
The powerful lava crater explosion of the Hawaiian volcano was captured by the US Geological Survey on webcam and reveals a rock falling into the lava lake prompting the burst. At first, a sudden storm of dust was formed, followed by burning massive and red explosion. The explosion carried plume of smoke and waves of fire roaring into the atmosphere.
The tourists often view the active crater of Halemaumau from a close distance. According to the geologists, the lake is still overflowing and has the potential to prove dangerous. Hence, people have been asked to stay away from the area in the near vicinity of the Halemaumau crater.
Facts About Halemaumau
In the year 2008, the summit of Kilauea volcano in Hawaii splattered molten lava forming a lava lake in the Halemaumau crater. The crater is nothing but the remnant of the earlier explosion. Scientists and geologists have been closely studying the crater and have concluded that there is no place like the lava lake on our planet.
Surprisingly, the lava is even lighter than water, and its level keeps on rising and falling every minute, month or hour. According to Matt Patrick, a geologist at the US Geological Survey's Hawaiian Volcano Observatory the lava lake is one of the most dynamic creations on the earth.