A self-driven car from Mercedes Benz was spotted on the streets of San Francisco on March 4. The futuristic driver-less car was the concept model of the F015 Luxury saloon, which was unveiled at the 2015 Consumer Electronics Show in January. The car was spotted roaming about the streets of San Francisco, reportedly due to a promotional video shoot for Mercedes.
The F015 was first debuted at the 2015 International Consumer Electronics Show in Las Vegas, and on the official Mercedes-Benz website, it stated that the car offers 'an innovative perspective into the future of mobility'. There are reports about the car being transported to the shooting locations via a trailer.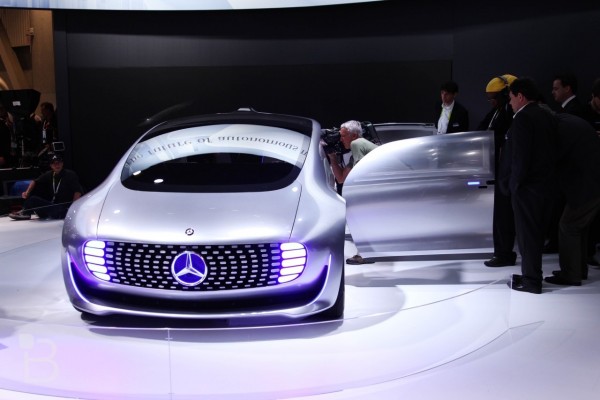 Although the car is not yet available commercially, it will be soon once Mercedes completes the required safety and road standards test. The automated car features a futuristic design that is a perfect blend of 'sensuousness and clarity'. It features a low-slung front end, a flat front windscreen and a smooth roof.
"The car is becoming a mobile living space. Anyone who focuses solely on the technology has not yet grasped how autonomous driving will change our society. The car is growing beyond its role as a mere means of transport and will ultimately become a mobile living space," Dr. Dieter Zetsche, Chairman of the Board of Management of Daimler AG and Head of Mercedes-Benz Cars said in a statement.
"With the F 015 Luxury in Motion we wanted to design a luxurious vehicle with a lounge-like ambience in the interior, which combines sensuality with purity in a very special way and appeals equally to the intellect and to the emotions, thereby exerting a natural appeal. In addition, its exterior had to signal its visionary and pioneering character at first glance," Gorden Wagener, vice president of design at Daimler AG, said.