NASA – The House Committee on Science, Space and Technology has authorized the continuation of funding of NASA's space program, but has cut down its earth sciences budget. The decision has come after an attack on NASA's earth sciences wing, during the Senate hearing.
The move is being viewed as a campaign against researchers who are trying to raise awareness about climate change.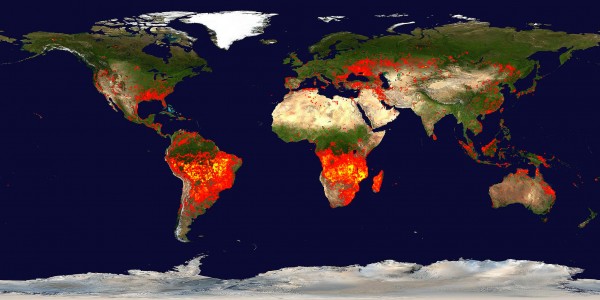 The new budget is for the FY 2016 and 2017 and has two scenarios in its constraints. The expenditures are to be carried out in line with the requests of the Obama administration, but will shift the spending from basic sciences to human exploration. The drop in earth sciences would amount to $300 million.
Consequently, the move has drawn significant protest from earth science monitoring and research. Christine W. McEntee, executive director of the American Geophysical Union, wrote: "We are extremely concerned that the reauthorization significantly cuts funding for NASA's Earth Science Division- with cuts ranging from 18 percent, if budget caps are lifted, to 32 percent, if the caps are kept in place."
The Committee has reiterated that the bill is an effort to restore the balance to NASA's budget. For the sake of space exploration, sacrifices would have to be made in regard to earth sciences. However, what the committee fails to realize is that the earth sciences division does not only focus on climate change.
It has numerous other applications, related to resource management and strategic developments, among others.
NASA administrator, Charles Bolden, stated that the move "threatens to set back generations worth of progress in better understanding our changing climate and our ability to prepare for and respond to earthquakes, droughts and storm events." The budget cuts are also being viewed as a part of efforts that no one does anything about climate change.
The outrage is also being sparked by last week's vote of the committee on the notion that climate change might be caused by people. Every Republican member of the committee had voted against the notion, inciting fear in scientists who work hard to make everyone realize the facts.