3D printing, with its amazing applications, has started making reality look like sci-fi. As the technology is gaining popularity, it is now being embraced by health care experts. In one of its most stupefying applications, three boys suffering from a life-threatening medical condition called tracheobronchomalacia (TBM), a condition could cause the windpipe to collapse and cause choking, are today alive due to 3D printed stents placed in their airways.
The age of the three boyts who have been given these 3D printed growth flexible implants are 3 months, 16 months, and 5 months. All three of them had a poor chance of survival before getting these implants but are now being considered safe. No complications have been reported so far.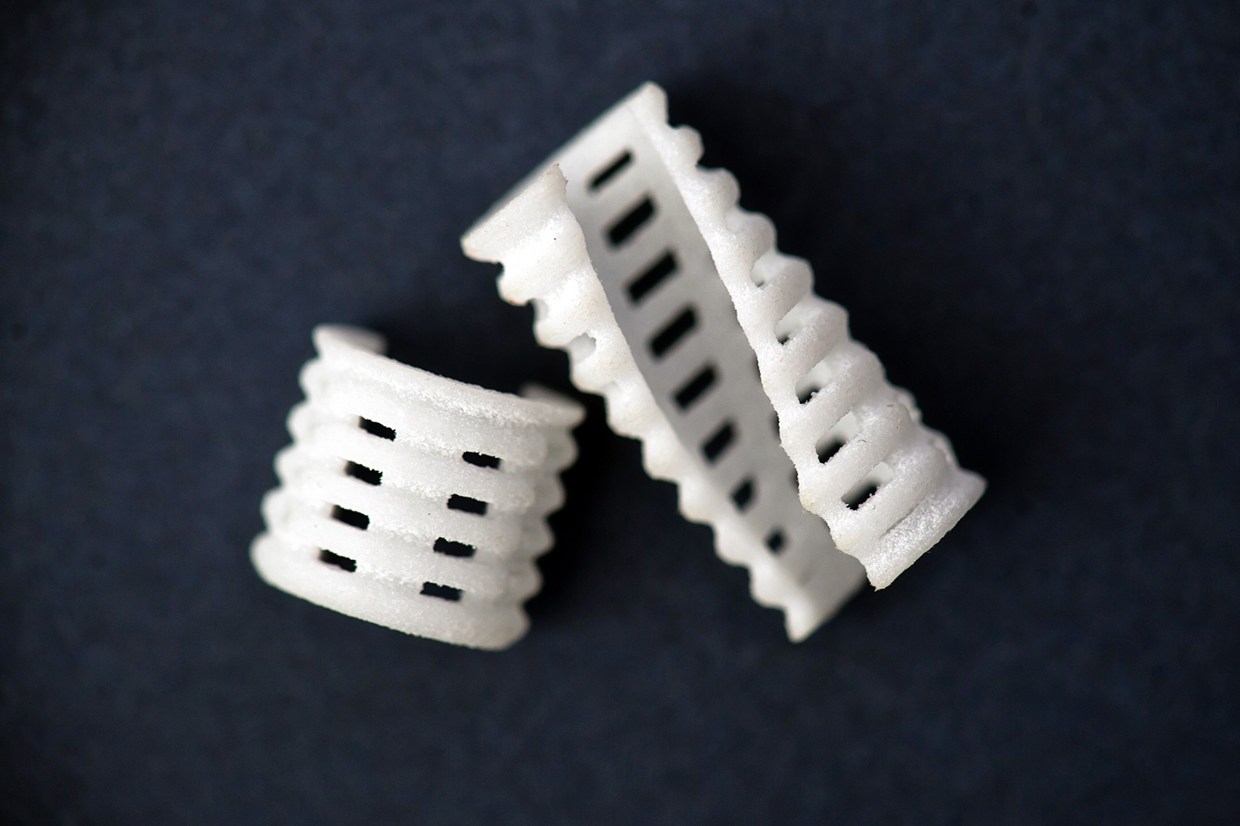 The implants, made out of turned powdered plastic, hold the defective airways of these three baby boys open, enabling them to breathe normally are so designed as to expand as the kids grow older. These experimental airway splints will accomplish that impossible sounding feat by changing shape over time. The researchers are hailing this fourth dimension as the key to the success of these implants. The implants will first expand when kids grow bigger and later dissolve harmlessly when not required anymore.
The conventional therapies available for treating TBM, before these flexi-implants came, carried life-threatening complications of their own. Affected patients would require tracheostomy tube placement with mechanical ventilation, a procedure which entailed prolonged hospitalization and complications which could lead to cardiac and respiratory arrest.
"Before this procedure, babies with severe tracheobronchomalacia had little chance of surviving," Dr. Glen Green of University of Michigan's C.S. Mott Children Hospital said in a statement.
"Today, our first patient Kaiba is an active, healthy 3-year-old in preschool with a bright future. The device worked better than we could have ever imagined. We have been able to successfully replicate this procedure and have been watching patients closely to see whether the device is doing what it was intended to do.
"We found that this treatment continues to prove to be a promising option for children facing this life-threatening condition that has no cure."
Inspite of these flexible 3D printed implants being labelled a success, using them worldwide for TBM affected infants could take some time.