A recently published report now has the answer to what most men, and perhaps, a few women want to know – the measurement and size of a "normal" penis. According to an extensive research done by a team of British researchers, the average size for a normal penis is 13.12 centimeters length when fully erect, and 11.66 centimeters in girth; but 9.16 centimeters in length when in a flaccid state, and 9.31 centimeters when not ready for some instant action.
The researchers examined data from over 20 previous studies that involved over 15,000 men cutting across Europe, Africa, Asia, and the United States. The participants were also aged 17 to 90 without any implants or sexual deficiencies.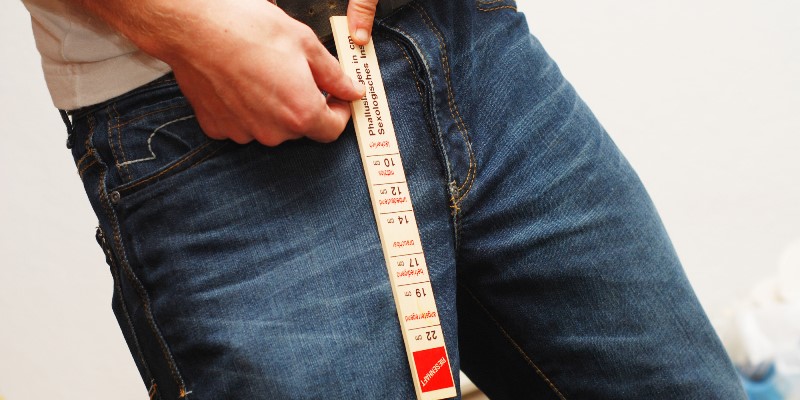 According to the researchers, the purposes of this study is to "reassure the large majority of men that the size of their penis is in the normal range," regardless of what they feel about it, and to also help condom makers manufacture condoms that will meet with action objectives without any failure rates.
The study would also help to bolster the confidence of men that their asset fall within the average size, while helping out people suffering from body dysmorphic disorder – a mental illness where sufferers believe that their body is wrongly shaped or inadequate. It is a psychological condition that leads to obsessive and anti-social behavior, depression, and suicide.
The research team maintains that while about 2.28% of the male population actually have very small penises, the same percentage applies to men with very large and generous assets.
This research also put paid to folktales about whether the size of the index finger determines the size of a man's penis, or whether his foot size has anything to do with the length and girth of his member. The researchers find no link of these traditional beliefs with the size of a man's endowment, although they found a very weak association of a man's height with the size of his member.
However, critics say the result is somehow skewed because participants may only have been people who had great confidence in the size of their penis, slanting the result to their favor as against people who lack confidence in their thing.
Again, while the result of this study provides some level of assurance to men with big or average penis size, it provides a sense of inadequacy in men with very tiny apparatuses.