The U.S. Northeast has been warned to remain prepared for yet another blizzard, blistering cold and more snow. The storm is likely to hit parts of New England from Connecticut to Maine through Monday morning. The region, which has suffered snow and dangerously high winds for thrice in past one month, is expected to have 8 to 14 inches of snow through Monday morning. Temperature is likely to fall below minus 10o in some areas Sunday night.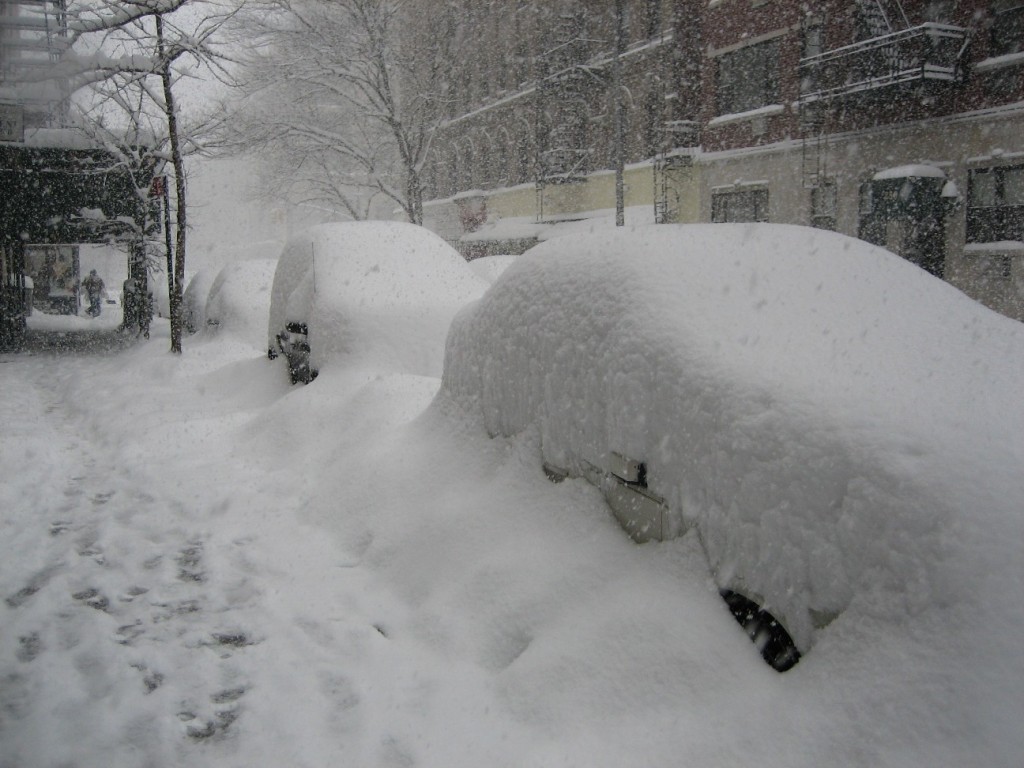 More than 50 million people are expected to get affected in this new blizzard, according to the National Weather Service. William Babcock, a NWS meteorologist, said road conditions will be dangerous amid widespread winds maxing out at 75 mph. Officials also warn about possible power outages and flooding and beach erosion in vulnerable coastal areas.
Boston already experienced hard snow fall on Saturday afternoon, which paused for an early evening and picked up later again. Transportation officials in the Boston area are tracking the situation closely and have already canceled hundreds of flights in precautionary measures. All bus, rail and ferry service will also remain shut down on Sunday.
With more storms striking Boston, the administration is finding difficult to have places to put all the snow. Boston Mayor Marty Walsh said the city is relying on 10 local dumping grounds and seeking more. The city administration is preparing hard for the weekend onslaught and has also borrowed two snow-melters from New York City.
Massachusetts Governor Charlie Baker also urged couples to return home on the Valentine's Day night before the worst of the blizzard hits. He requested residents to return home before midnight and stay off the roads on Sunday.
The National Weather Service forecasts the wind chill could hit minus 35 degrees Fahrenheit in western Massachusetts and minus 20 degrees Fahrenheit in Boston.