Fontana, Calif – Keselowski had his first victory at this track after passing Kurt Busch which was the second attempt at a green-white-checkered finish. It was not expected that Keselowski would take the Auto Club 400 at Auto Club Speedway since Kurt Busch had been leading all the way. All through the day, Kelelowski had maintained just one lap hence the excitement after clinching the win.
Kevin Harvick finished second after Busch tapped the wall  which resulted to Keselowski's passing. Busch followed in the third position while Paul Menard and Ryan Newman followed by many fans whereby they felt that NASCAR did not through caution to Busch who had been leading all along. This had upset so many finals due to the fact the fact that the win came when they were on the final lap.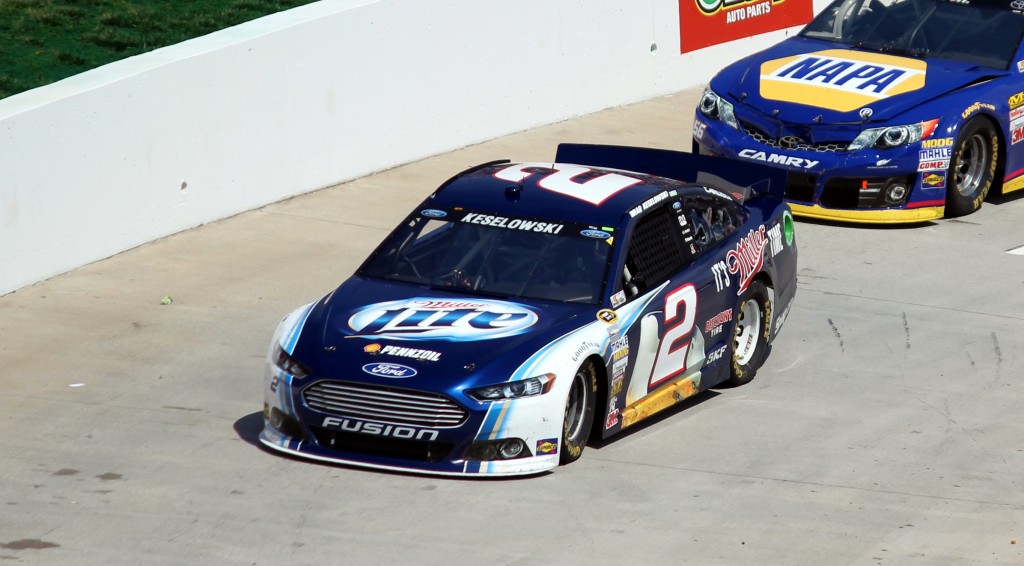 Apparently, Auto Club had been Keselowski's worst track. While many other people had taken only two tires, he had taken four and on his last pit stop.
There are different ways of analyzing if NASCAR should have given caution. First, when there is danger to other cars while on the track, the rule of the thumb is that NASCAR will throw a caution flag. Biffle was dangerously spinning the car while spewing debris across the track or perhaps was not able to remove himself away from the path.
He was ultimately able to move his car and cleared it from the racing surface. At this point NASACAR did not throw any caution.
The second way of looking at it is that NASCAR will generally throw caution in an attempt to protect those on the track. However it was not sure whether the track was safe with those few seconds like everyone else would argue out.
It was very clear that Biffle had been able to remove his car from the racing surface. Never the less, the big question remains, what else was clear within those few minutes? And why could NASCAR have thrown caution like it always does rather than wait to be sorry?