Throughout the last week, Kanye had kept his followers on their toes as he kept tweeting a count-down on his profile. The followers had been following the timer even when they were clueless about what it was about. However, the big surprise was revealed at the New York fashion week. We have learned that it was the Ye's inaugural Yeezy show that Kanye had organized in collaboration with the footwear-maker, Adidas.
The star-studded show was marked with the presence of a huge line of A-list music celebrities occupying the whole of the front row. To name a few, there were Big Sean, Justin Bieber, Beyonce, Jay Z, Diddy, Cassie, and Rihanna. There were also big names in the fashion industry, including Anna Wintour and Alexander Wang.
Kanye's family members, Kris Jenner, Kendall Jenner and Kim Kardashian, were also present to extend their support to him at the endeavor. Kim was also holding the little baby girl, North, at the show.
After a motivational speech, with which the star of the event opened the show, Kanye also introduced his new song. Ye also released a new song, "Wolves," from his new album.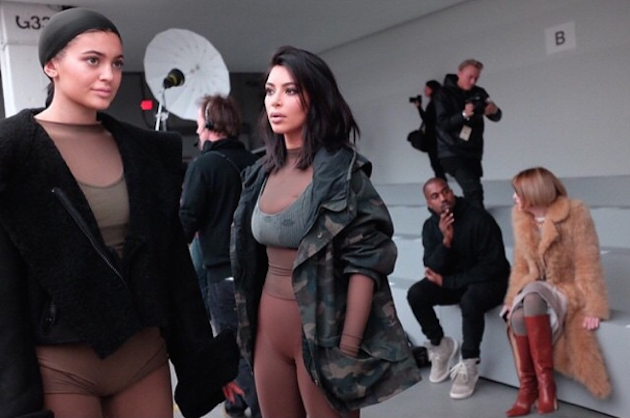 Kanye displayed a vast collection of varied sized-clothes and shoes at the show. The 50 looks displayed on the show are now available on Style.com. Kanye introduced clothes for women that were made from the pantyhose material. However, the material's applications were not restricted to only stocking, but extended to a special all-white body suit, sports bras, and full sleeved tops. A more commercial range of products meant for girls included some outwear options, sweatpants, and sweater dresses. A pink sweatshirt dress sporting a tie waste was also there.
The Kenya's fashion show also had options for boys and was displayed by male models wearing Yeezy Boost sneakers. Male sweatsuits were typically tunic-length tops and slim pants.