Fights that take place on the field should be sorted out there itself, or they create problems for lifetime. Around two years back, the issue that took place between Jimmy Graham and Bruce Irvin on the field, left its trails behind. Not only did it become the media glare, but also affected their relations. The incident took place right before the NFC playoff game between Seattle Seahawks and New Orleans Saints in 2013.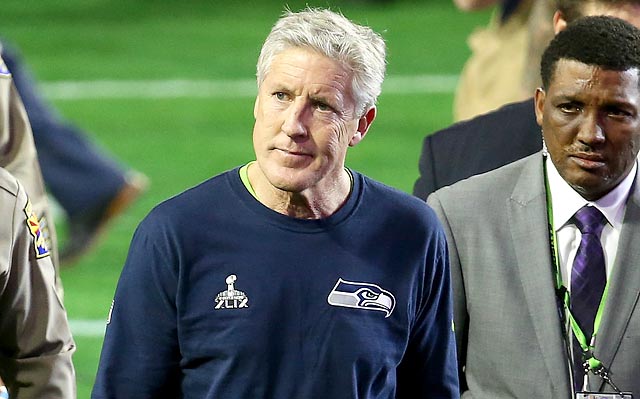 Road Ahead:
It attracted a lot of negative waves for Graham and Irvin as the former was blasted by Michael Bennett after this incident. Bennett called it an 'overrated' incident, which shouldn't be given that much hype in the first place. Graham's performance in the recent games was not good as he could just manage four catches in the previous two games. Apart from being blasted at the field, Graham was asked to join the locker room. As per the reports, he was acquired in a trade with Saints on Tuesday. His act couldn't be entertained by the authorities; hence, they decided to put him in the locker room right away.
Even though Pete Carroll, Head Coach of Seahawks doesn't share a good past with Graham, but still he thinks that the past incidents won't affect anything once Graham joins his team. While giving an interview to a local publication, Carroll stated that he didn't have thoughts about any problems with Graham. The only thing that matters now is that he is a part of team, and the primary objective of everyone is to perform well on the ground.
Reports claim that Irvin approached Graham to get back on his side while the former was warming up prior to the divisional round matchup between Settle and New Orleans. Graham's fans hope that he will have a nice tuning with everyone in his new team and perform well on the ground.