Kailua-Kona, Hawaii- a group of rescuers helped free a humpback whale that was entangled in a heavy fishing line in Hawaii waters. The whale was 45 feet long, weighing about 45 ton. It was stuck for over a week before being freed. The Hawaiian Islands Humpback Whale National Marine Sanctuary sent a crew to rescue the whale on Saturday.
Heavy line of several hundred feet had to be cut away to free the whale. The line was used to hoist crab pots but entangled a humpback whale a few days ago. It was first noticed by Big Island's helicopter tour companies on February 13, off the Kona Coast.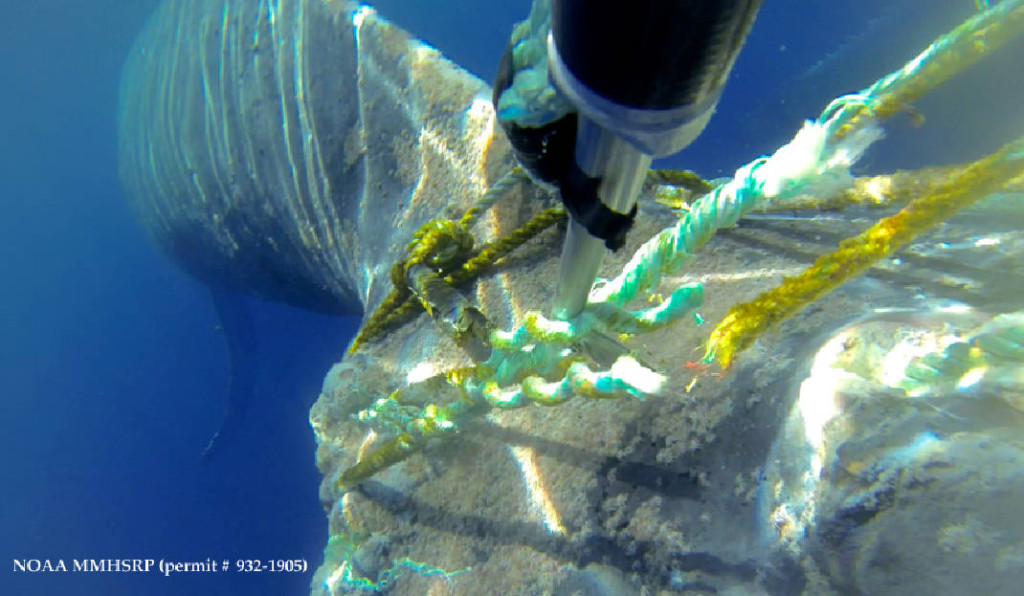 As the West Hawaii Marine Mammal Response Network got the information, they documented the whale's conditions and tagged it so that it could be tracked by satellite. They also deployed tour helicopters and tour boats to track the animal through the week. Although the sanctuary had planned an earlier rescue operation on February 16, the mission had to be called off due to bad weather. Sanctuary spokesman, Ed Lyman said, "We decided to stand down and be patient and wait for the weather."
On Saturday, as the waters calmed, the crew went to rescue the whale using an inflatable boat that was towed behind the mammal. As the crew pulled up to 10 feet of the animal, they started cutting the rope with a knife attached to a pole. Lyman explained, "There was no sudden thrashing. It would trumpet blow, which is a sign of stress. It definitely wasn't happy with us being there. It didn't understand." He explained that the crew cut all the line except a small piece that was lodged in a wound. He said that the piece should fall out as the wound would heal.
Whale experts explain how hazardous entanglements can be for whales. They said that they could cause death of the whale by starvation, drowning, infections or increased likelihood of ship strikes.