A four year old boy from Texas unearthed a 100 million year old dinosaur fossil while scouring the Mansfield area with his dad. The little boy from southeast Arlington, Wylie Brys, was looking for fish fossils behind a shopping center in Mansfield knowing that the area was submerged during the Jurassic era. As the young boy dug up a huge bone, he surprised his dad.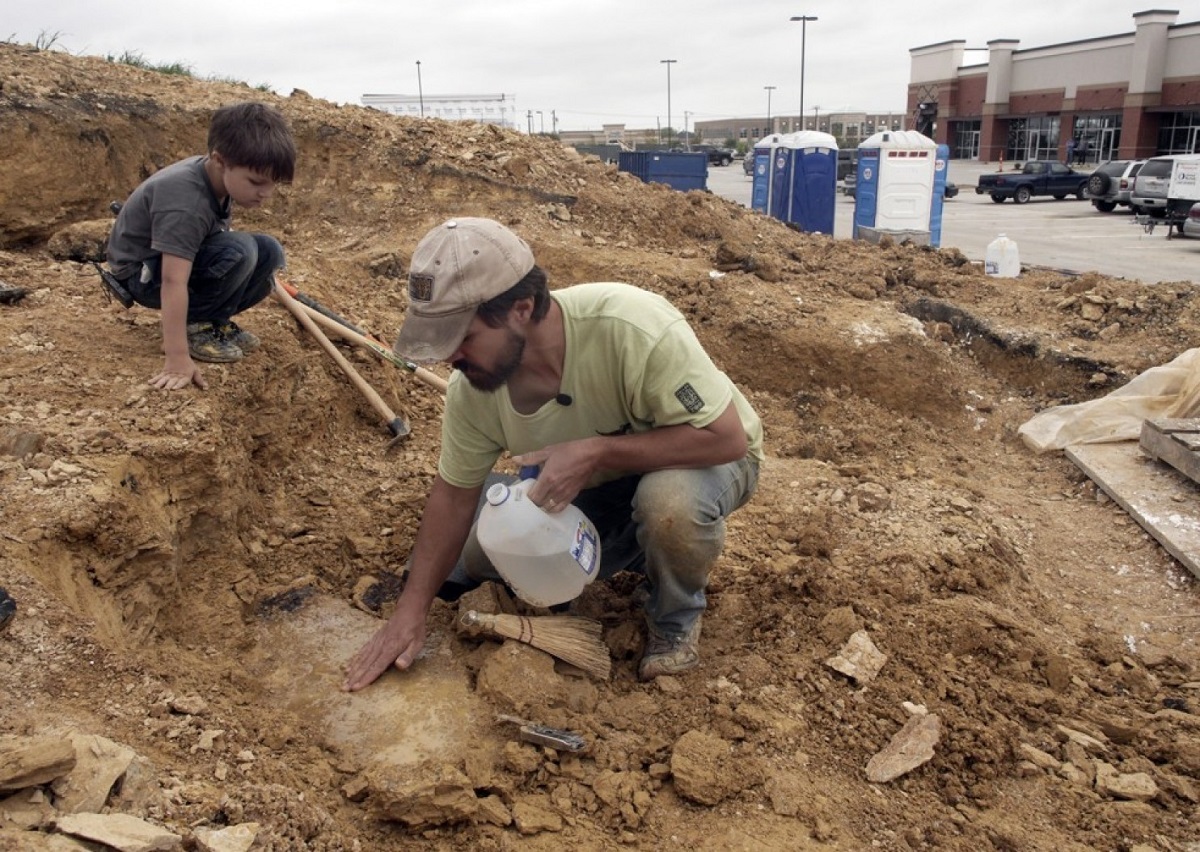 "We commonly go collect fossils as something we can do together to be outside. Wiley enjoys coming with me on my trips. We were finding some fish vertebrae in the hillside, and then Wiley walked a little ways ahead of me and came back with a piece of bone. It was a pretty good size and I knew I had something interesting. And I paused and was like, 'OK, where did you find this?" said the stupefied dad who works at the Dallas Zoo.
Wylie, for now, is confused. "My dad told me it was a turtle. But now he's telling me it's a dinosaur."
The two men later sought help from scientists from Southern Methodist University to dig out the entire fossil. Michael Polcyn, one of the paleontologists who,helped extract the dinosaur fossil, found many bone parts at the exact location of the nodosaur.
The scientists believe that the fossil belonged to a dinosaur known as a nodosaur, which was a land-dwelling dinosaur species of about the size of a pony. Nodosaurs were nearly 15-feet long. Their body was covered with hard protective plates and they lived around the Late Jurassic to early Cretaceous period, dating the find to around 100 million years ago.
Even the palaeontologists are surprised to dig out a dinosaur fossil from the area and have placed it under a protective coating and case using burlap and water to preserve the several million year old bones.