Washington – The Pan American Health Organization (PAHO) has declared that improved vaccine campaigns have made complete eradication of rubella virus from America possible. Also known as German measles, the rubella virus is an infectious disease that can lead to birth defects. The health authorities of PAHO, WHO and US Centers for Disease Control and Prevention together issued a statement supporting the complete elimination of Rubella from North, South and Central America.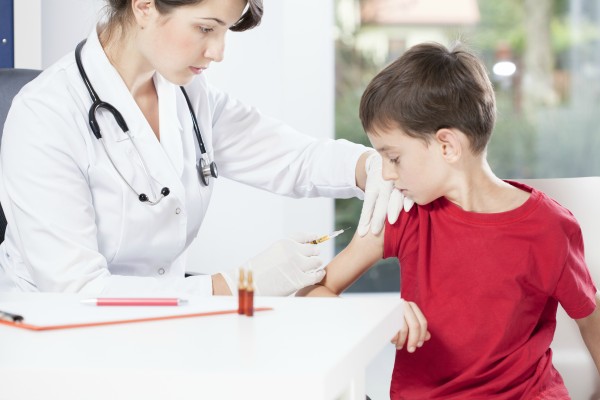 No endemic case of German measles has been reported since past five years, which has finally led to this declaration. Director of WHO/PAHO, Carissa Etienne has said that she feels delighted and privileged to announce that America is the first region of the globe to be free from the transmission of Rubella virus. This virus is known to cause serious birth defects when passed on by women during early pregnancy.
The symptoms of German measles are high fever and diffused red rashes all over the body. It spreads through sneezing and coughing of an infected person. Vaccination has indeed played a major role in the complete elimination of this virus from America. However, there are still some parents in the country and across the world who do not vaccinate their children, as the vaccine is known to cause autism.
Irreversible Birth Defects
The rubella vaccine is 95% effective at preventing the infection and was licensed in 1969. Birth defects caused due to rubella include blindness, deafness, heart defects and intellectual disabilities.
The effect of infection on the fetus is irreversible and hence protecting pregnant and nursing mothers from this infection is very much necessary. Surprisingly, half the patients acquiring this infection never develop symptoms, making early detection difficult. A disease is considered to be eliminated only when it does not originate from a particular region consecutively for three years.
Even then, there is always a possibility that a person can be infected when he is traveling overseas or meets someone from the other country.