On preparations for the later important tournaments, Mexico managed a solitary goal victory over Ecuador in the friendly match. Javier Hernandez managed to score the goal. The Manchester United striker is playing on loan for Real Madrid. The goal was scored on the 14th minute of the match.
A staggering number of fans (more than 90,000) had come to cheer their nations as Mexico takes on Ecuador at the Los Angeles Memorial Coliseum on Saturday. The friendly is a step for the preparations for both the Coppa America and the Gold Cup as well. Both teams will be contesting in the event. Mexico Coach Miguel Herrera has insisted that he shall take on different squads for each event.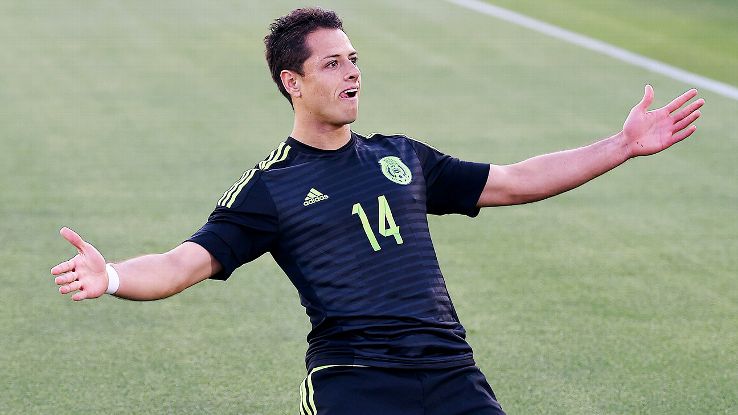 Perhaps this is the exact same reason why Herrera has kept on rotating his squad in Mexico's last few friendlies. Obviously looking for new tactics and strategies, Herrera shall apply the same principle of rotating squads in this match too. He plans to take a stronger team for the Gold Cup and the National Team has great talents to provide to Herrera for winning the tournaments.
For the time being, most of the people are betting their money on Mexico. Ecuador was defeated comfortably by Mexico with a score of 3-1 the last time they played before this match. A similar score was expected this time, but only one goal was scored in the match. However, the contribution made by the Mexican goalkeeper Jesus Corona should not be overlooked. He managed to save a spot penalty (by Miller Bolanos) in the 71st minute and denied Miller Bolanos in two other occasions as well.
Mexico had the option of choosing veterans such as Javier Hernandez, Giovani dos Santos and Andres Guardado as well. Also, lesser experienced players such as Jonathan dos Santos also impressed in Europe this season. Interestingly, Javier Hernandez hasn't managed to score a goal for Real Madrid in 2015.