Researchers and physicists working at Duke University have formed a simulation for substantial high-speed impacts using artificial soil, sand and high speed cameras in order to record strikes. The impacts would then be played frame by frame in slow motion.
There have been many visible proofs on the impact of meteors or missiles on the earth's surface. Till date there hasn't been proofs on the impact of meteor strikes or missiles below the earth's surface, and how is the resulting impact felt.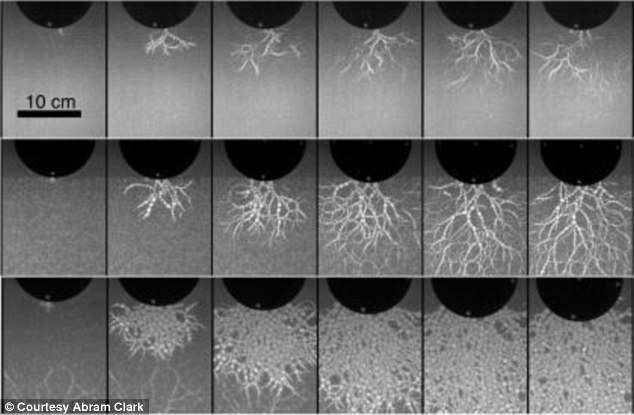 The results appeared after long drawn out research depicted that harder a soil or sand is struck, harder is the impact generated. This infers that a fast moving projectile have greater resistances in encountering the same.
Defence Threat Reduction Agency had funded this research program, hoping to exercise control over missiles that penetrate into the earth, below the surface. While simulating the impact, researchers had dropped down a long pointed metal projectile into the pit comprising beams, from a ceiling seven foot high. The kinetic energy that this projectile had, duly dissipated; the beads collided below the surface consequently.
The beads were made out of plastic, in order to duly visualize the subsequent impact. The beads were holistically compressed by the impact as light shined through them. Viewed through polarized filters, this light showed up in force chains. The forced light traversed from one bead to another during this impact, akin to lightning bolts that snake across the sky.
The projectile fell at 15 miles/hour; however, the beads were impacted variedly with maximal speed of 670 miles/hour. A 40,000 frames/second camera, i.e. a high speed video-cam caught the video and then played the same, slowly, frame by frame.
Thus researchers saw in details how the impact spread through beads. It is comprehended that faster the impact, extensive the force-chains!