The past few months didn't go well for Eagles as they had faced several unexpected issues one after another. The adverse turn that started with Reggie White's decision to sue the team was carried forward by arrival of Terrell Owens from San Francisco through Baltimore and Owens' push-ups in his front lawn. Among all these negative news, the leading rusher of the team and the AP Player of The Year DeMarco Murray are expected to visit the NovaCare. The primary objective of his visit is nothing but to put forth his point as why should team look forward to signing him.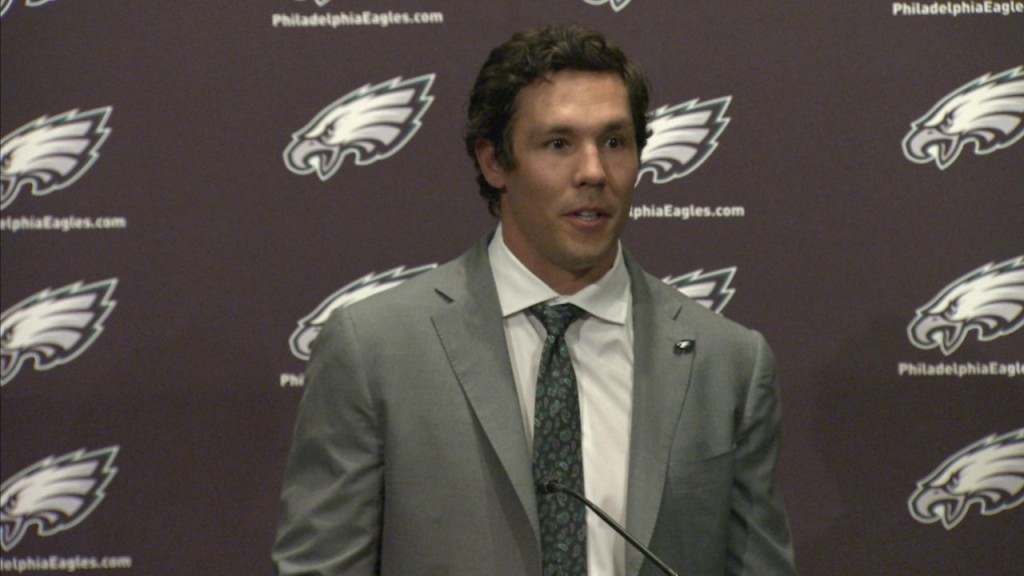 Things are going other way around:
The past track record suggests that the situation should be the other way round as the team should ask the star player to join them. But the series of events that have taken place lately has changed the entire situation. Even though there are multiple things responsible for this turnaround, but the one person who has done something more than expected is Sam Bradford. Reports claim that the former Oklahoma roommates are in full mood to reunite with each other. Here are three reasons which suggest that Eagles should sign DeMarco Murray as soon as possible-
Weakening rivals is as important as strengthening oneself: He comes in the side and strengthens it. At the same time, empties a place in rival's side. Nothing can be better than this.
1845 factor: Last year, Murray ran 1845 yards. It will be an all time record for Eagles if he does it again.
Bargaining bid: Oakland gave him the best offer he could expect, but still he said no. Off-Course there is a reason. It's a good time for Eagles to place their bid.
Murray has potential and carries the ability to deliver top notched performance. It's just the matter of time when he will join Eagles and take this team to those heights that once looked impossible.