NASA spacecraft is to wrap up a seven and half year mission by orbiting unexplored dwarf planet Ceres in the asteroid belt between Mars and Jupiter; the space agency has confirmed. March 6this the date that Dawn will finally fall into the orbit around Ceres and hopefully send more solid data.
The endeavor has so far gone flawlessly well according to Dawn project manager, Robert Mase, as NASA gears to start testing its hypothesis.
One of the things that scientists at NASA will look to test is the possibility of Ceres being geologically and hydrologically active as one of the ways of ascertaining if it can sustain life. Recent findings have come to show that Ceres has a thick layer of ice beneath its dusty surface with abundance of carbon and internal heat. These are some of the early signs that the planet might be in a position to sustain life.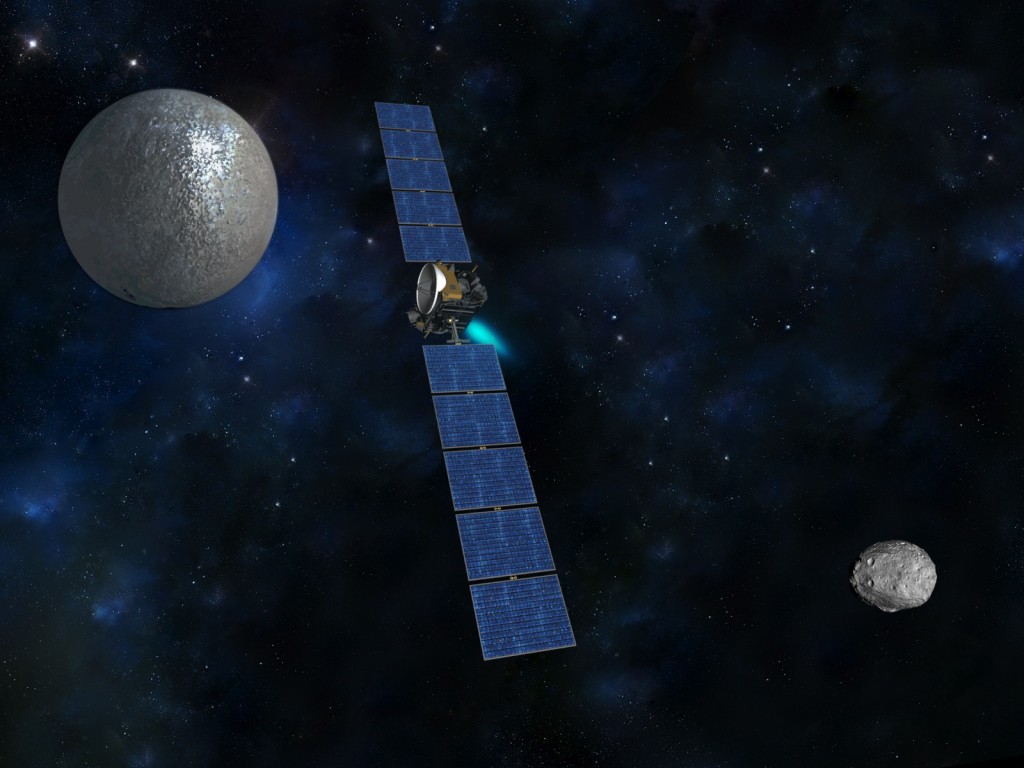 The dwarf planet had been discovered two centuries ago with scientists looking to put to good use the $475 million spent on the mission, in gathering more solid information. It was initially classified as the largest asteroid but has since moved up the astronomical ranks to be ranked as a dwarf planet in further studies.
Ceres is 950 kilometers wide with scientists affirming it is too dense to only have space rock having suggested that 50% of its mass might be made of water. It is, however, unclear to what form the water exists in the rocks or whether it could be chemically fused throughout the rock. The planet is three times as far as earth from the sun and produces its own heat from radioactive decay.
Pictures relayed from Dawns mission last month indicated mysterious white spots on the planet's surface which scientists believe could be freshly exposed ice or mineral deposit suggesting the planet might have had an underground ocean in its early history