Ariana Grande could not stop tears rolling down her cheeks on Friday night as she brought her 'honeymoon Tour' to Madison Square Garden for the first of two consecutive concerts. It was just after she had performed her 2013 hit song, 'The Way', which propelled her to stardom that the sold out crowd started screaming more than listening, making her cry even more.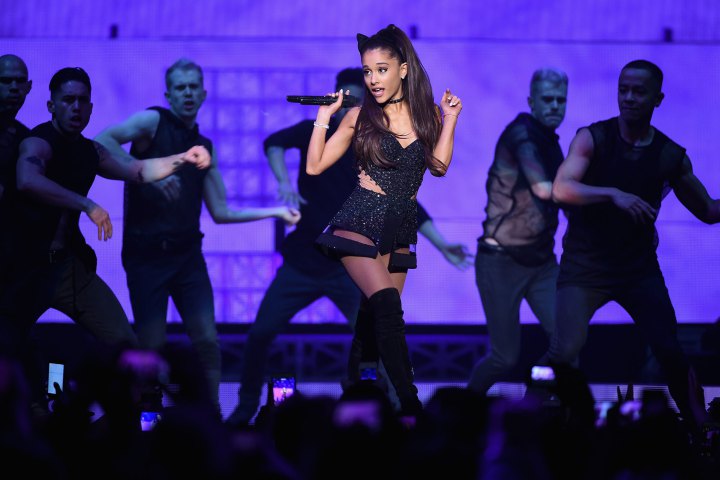 Grande might have been marinating on the fact that things have rolled over faster than she had expected, while she continues to be trapped inside the old Nickelodeon character. As recent as nine months ago, episodes of her show 'Sam and Cat' were airing before her pop star career came calling.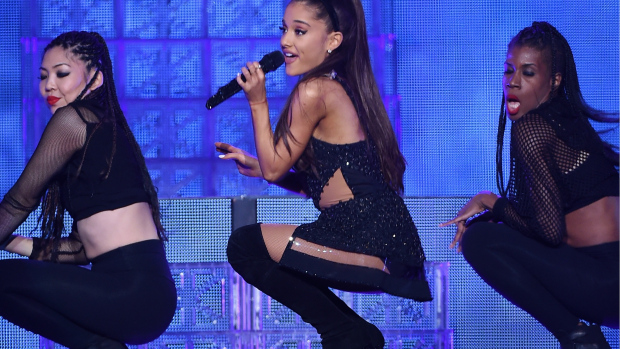 The 21-year old pop princess is in her first major touring effort after releasing two back to back albums while she continues to receive comparisons to Mariah Carey for her four-octave soprano range and expert falsettos. Unfettered by old images and obligations, Grande did an exceptional job on stage accompanied by her dancers as she attended to the needs of her young crowd with some of her top hits.
She opened the honeymoon tour in Madison Square Garden with 'Big Bang' firing high-speed melisma bullets that were accompanied by fireworks and lasers. She is using the New York tour to promote pet adoption while ensuring her fans continue to get quite eyeful. Grande wowed the audience as she arrived in a glittering strappy black leotard with torso cut outs on either side of a plunging neckline
Grande has found her greatest success on the use of carefree anthems that allow her vocals to roam far and wild like the pop house anthem 'Break free'. She may not be established enough to have a bulletproof set list for a show of this magnitude, but she does make for the lulls with a finely honed sense of grandeur.