Miley Cyrus and Patrick Schwarzenegger were dating each other for quite a long time, and this news was not going well with America's first family.
The recent news from the corner is regarding another blooming relationship within the same families. As per a recent TMZ report, Miley Cyrus' younger brother, Braison Cyrus is dating Patrick Schwarzenegger's older sister Christina Schwarzenegger.
Christina Schwarzenegger is aged 23, while Braison Cyrus is just 20. As per reports, Christina and Braison started dating each other a month back, soon after their siblings kick started an intimate relationship.
Braison Cyrus is quite open about their relationship, and he has posted some cosy pictures in his Instagram. The Instagram pictures clearly indicate that the couples have spent the New Year Eve together.
As per reports, Arnold Schwarzenegger has given green signal to this relationship despite of the unhappy attitude from the Kennedy family.
Miley Cyrus and Patrick Schwarzenegger are quite happy with their relationship, and as per reports, they have got matching tattoos as well. The same thing is happening with Braison and Christina, and they are also sharing scintillating chemistry whenever they meet up.
Braison Cyrus is trying his best to proclaim his presence in the entertainment industry for the past couple of years. He did a small role in Miley's Disney show, 'Hannah Montana'. But as of now, Braison has not reached the level of fame which his sister has achieved.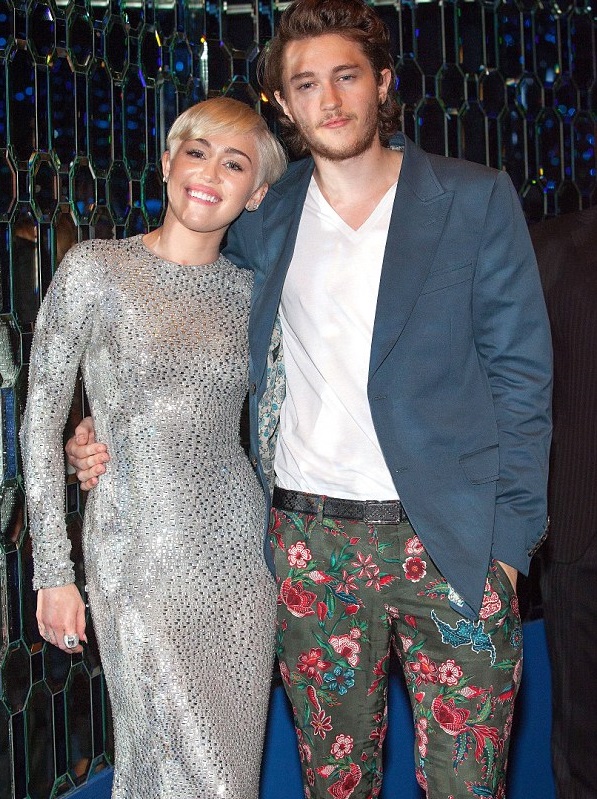 Stay tuned to this space to know more updates about this new star pair.