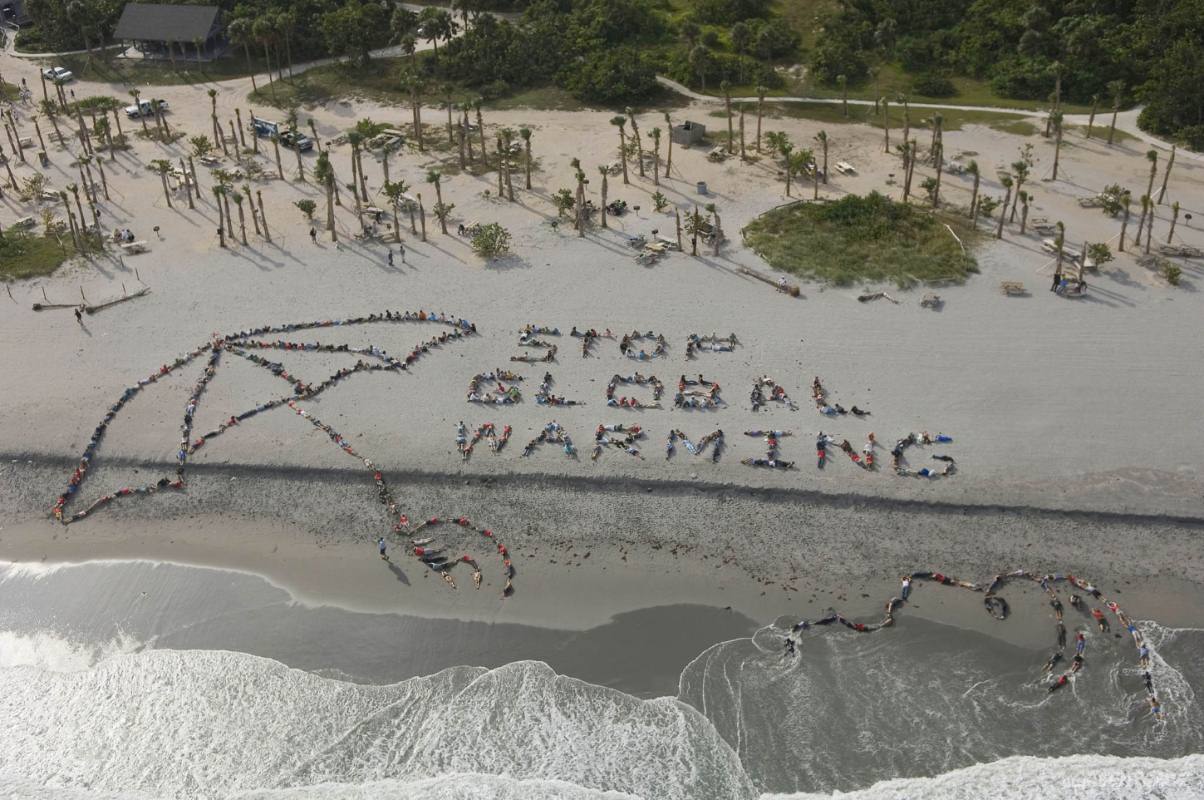 A new Pew analysis shows that Trump and Clinton supporters can't get along when it comes to climate change.
The Pew Research Center released a new survey on Monday revealing a schism between Trump and Clinton voters on climate change concerns across every touchstone of the debate. The analysis begins with registered voters' overarching opinions on climate change as an issue—56 percent of Clinton followers indicate that climate change is a threat compared to just 15 percent of Trump supporters.
The report then delves into specifics. Among Clinton supporters, 70 percent believe the Earth's warming is due to human activity, while 77 percent of Trump voters think that's it due to natural climatology or there is not enough evidence to confirm that the Earth is heating up. The opposing camps can't even agree on necessary approaches.
Six various proposals were presented, and Trump voters could not find confidence in a single one, while the Clinton bloc expressed approval in all six. Clinton voters, for instance, feel restrictions on power plant emissions could improve the environment versus 39 percent of Trump followers.
The data is consistent with Trump's opinion on climate change. He tweeted the entire phenomenon is a fraud, saying, "The concept of global warming was created by and for the Chinese in order to make U.S. manufacturing non-competitive."
Yet Brian Kennedy, the author of the survey, says that the analysis isn't a display of Trump's sentiments but rather an indicator of Republican versus Democrat ideology on the issue stretching back at least a decade.
"The one prominent factor that drives people's answers about climate change is their political ideology," he says. "If you go back a decade, we see a pretty intense divide on these questions. There's been remarkable stability in public opinion, so it doesn't seem like this particular campaign has changed that."
The analysis does address, nonetheless, that the approach towards climate change could splinter off in different directions after November 8.
Source: Newsweek