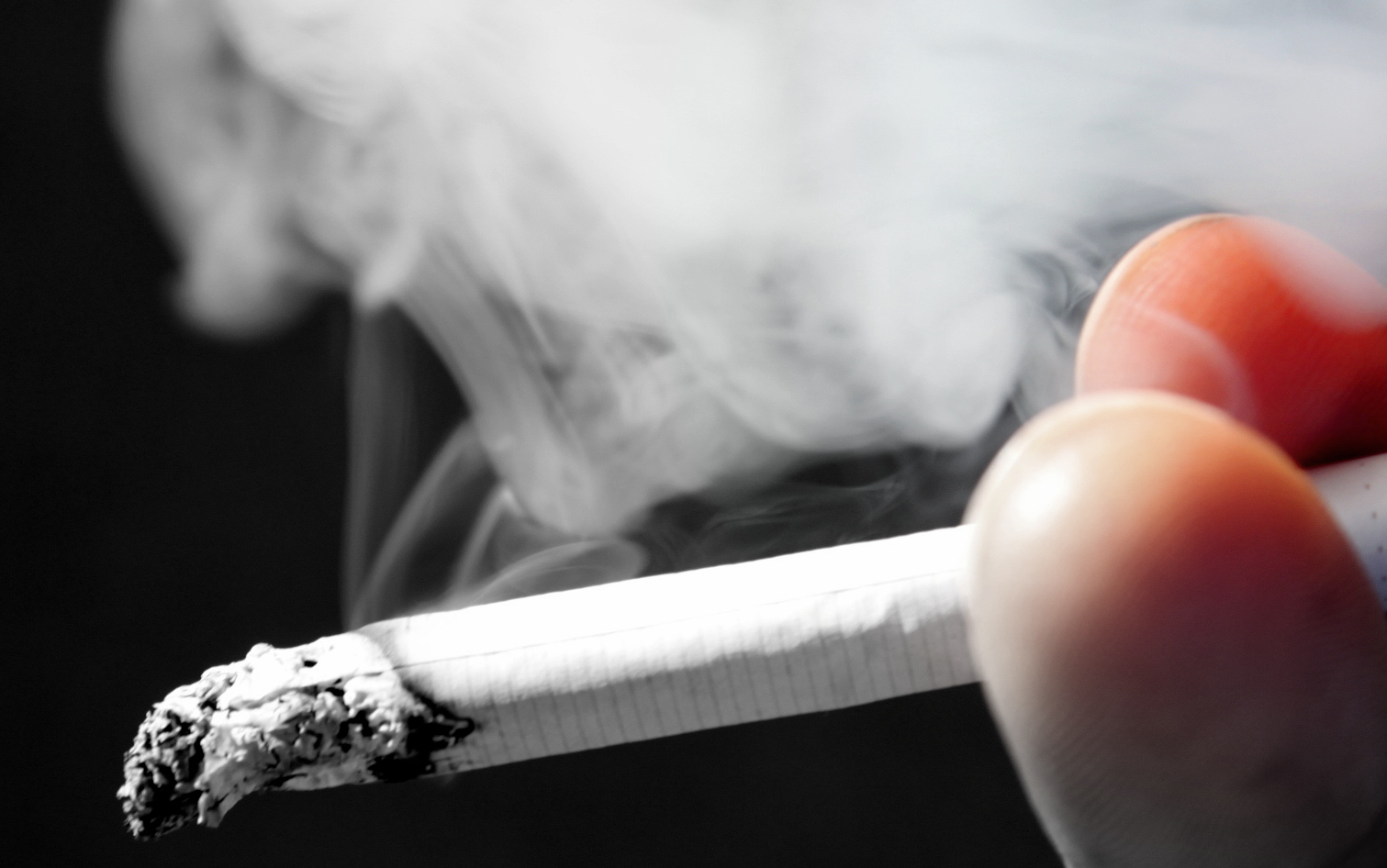 Researchers discovered that smoking modifies the surface of genes.
A new study identified remnants on smoker's genes that could be studied for the development of treatments for smoking-related afflictions, namely, cardiovascular disease and cancer according to a study published in a CNN report.
Over 16,000 blood samples from smokers, former smokers, and nonsmokers were analyzed. Researchers found tobacco left a footprint on the surface of their DNA, which was still recognizable with nonsmokers who quit 30 years ago.
The residue found, known as epigenetic changes,  are an alteration to the surface of DNA that affects functioning of certain genes. In this particular analysis, the modification discovered was DNA methylation. In this instance, a molecule designated as a methyl group resides on the surface of DNA and governs the activation or silence of specific genes.
Prior studies found smoking causes surface modifications to DNA that could be measured to determine the risk of smoking-related diseases. The new study, however, published in the journal Circulation: Cardiovascular Genetics, uncovered the diversity of the influenced genes, the magnitude of the relationship with smoking, and particular genes involved with risk factors.
"We had a very large sample, which gave us a lot of power … and found sites in the genome where smoking leads to a difference in methylation," said Dr. Stephanie London, deputy chief of the epidemiology branch of the National Institute of Environmental Health Sciences, who chaired the study. The genes impacted were "ones associated with smoking-related illnesses," she said.
Scientists observed 15,907 blood samples drawn from 16 groups of subjects both smokers and non-smokers and searched their genomes for traces of methyl modifications. Analysts discovered over 2,600 sites that were statistically varied between smokers and nonsmokers, which equated to more than 7,000 genes or one-third of the total human genes.
In smokers, "There were a large number of methylation signals," London said. The majority of the methyl sites returned to levels observed in non-smokers within five years; the surface of these genes, however, left a trace after 30-years of cessation.  Compared to nonsmokers, 185 of the roughly 2,600 sites found in former smokers remained altered.
Co-author of the study, Dr. Roby Joehanes of the Institute of Aging Research, said, "Our study has found compelling evidence that smoking has a long-lasting impact on our molecular machinery, an impact that can last more than 30 years," and "The encouraging news is that once you stop smoking, the majority of DNA methylation signals return to never-smoker levels after five years, which means your body is trying to heal itself of the harmful impacts of tobacco smoking."