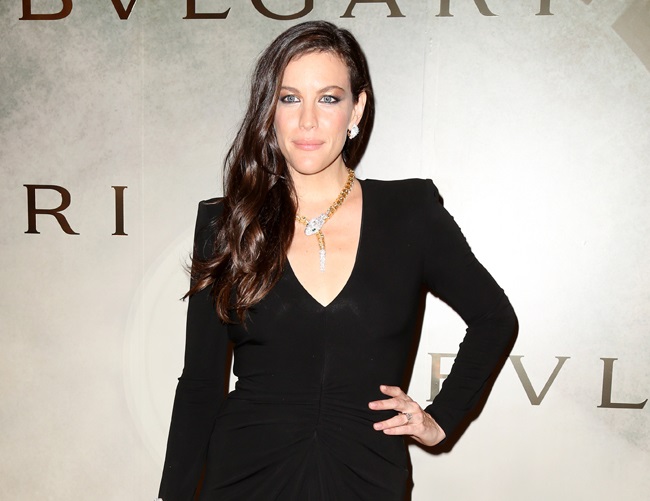 The actress says she's quite selective about her lovers
Liv Tyler says she is picky when it comes to relationships and wouldn't date anyone with bad tastes in music.
The 39-tyear-old star – who has three children and is currently seeing Dave Gardner – says she likes thoughtful and considerate men. However, not having similar musical interests is always a deal breaker.
She told Grazia magazine: "A thoughtful, considerate person melts my heart. Someone who pays attention and notices the little things. And I can't be friends or love someone who has bad taste in music."
The actress also admitted that her parents' outrageous comments sometimes leave her feeling embarrassed.
"I'm not easily embarrassed at all, but my mom and dad both manage it. They can say some pretty bold and outrageous things. They are never afraid to say what's on their mind, that's for sure," she shared.
The Lord of the Rings actress describes herself as "softly-spoken," which has led many to believe she isn't strong or brave enough.
She revealed: "I try not to take things too personally. If someone or something really upsets me I'm pretty straightforward about it. I am not a grudge-holder. Because I am softly-spoken and a bit shy, people think I'm not a strong or brave person but I'm very resilient."
Although Tyler has made several mistakes throughout her life, she says they have made her stronger and has no regrets as a result.
"No regrets. Many mistakes. I feel grateful for the lessons they teach me. Life would be so boring without them."
When not working on her clothing line, Tyler enjoys spending quality time with family as seen in these recent photos she shared via Instagram.