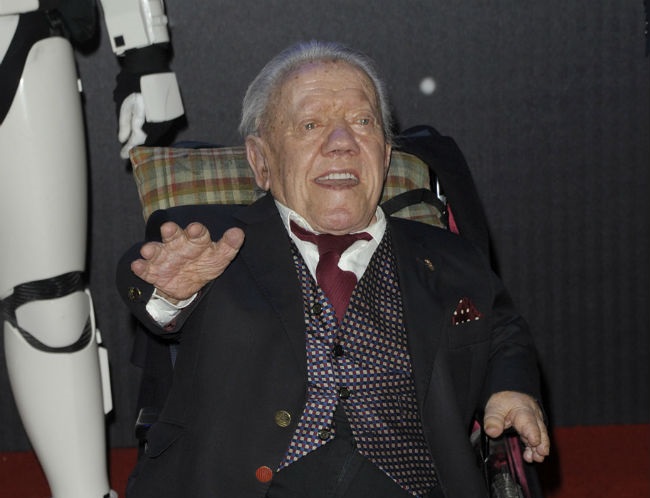 The 'Star Wars' actor was known for playing R2-D2
British actor Kenny Baker, best known for his role as R2-D2 in the Star Wars franchise, passed away on August 13 at the age of 81. Baker was found dead on Saturday morning by his nephew.
His niece, Abigail Shield, told The Guardian: "It was expected, but it's sad nonetheless. He had a very long and fulfilled life. He brought lots of happiness to people and we'll be celebrating the fact that he was well loved throughout the world. We're all very proud of what he achieved in his lifetime."
She also revealed the actor could not attend the latest Star Wars premiere due to his ongoing illness.
She said: "He had problems with his lungs and was often in a wheelchair. He was very poorly for a long time. He was asked to go out to LA for the new 'Star Wars' premiere but he was told he was too ill to travel. Luckily he did manage to meet George Lucas again when he came to Manchester."
While many predicted an early demise for Baker during his younger years, he actually managed to live a long and relatively healthy life.
Shield continued: "When he was a child, he was told that he probably wouldn't survive through puberty, being a little person in those times, they didn't have a very good life expectancy. He did extremely well in his life. He was very ill for the last few years so we had been expecting it. He had been looked after by one of his nephews, who found him on Saturday morning."
Baker had also appeared in other popular properties such as Time Bandits and The Elephant Man.