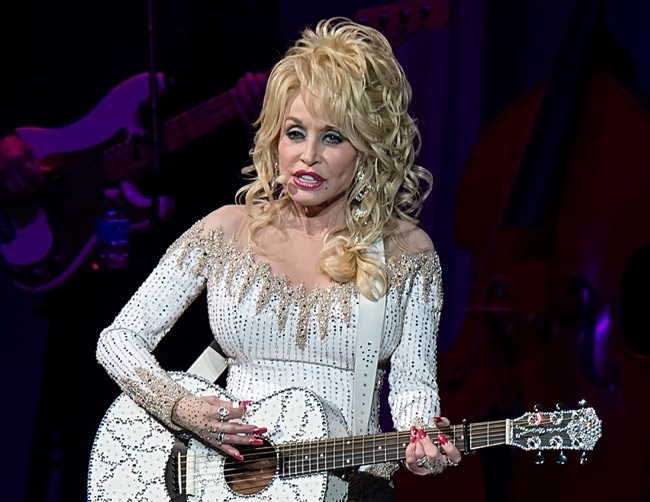 The country singer would also like to work with other big artists
Legendary country star Dolly Parton says she loves Adele, Justin Timberlake and Justin Bieber, and would like to work with them in the future. However, she has a special interest in writing a track or recording a duet with the Hello hitmaker.
She told Digital Spy: "I love her, love her, love her! Did you notice I used her name in one of the songs on the album? On [the track] 'Head Over High Heels', when I say I put on my tight dress, hair piled on my head, painting my lips red and my eyes like Adele! I love her!
I would love to do something with her. I just love her. I love how she looks, I love how she sings, I love how she is. I would love to do something with her. Maybe write a song? Maybe do a duet. So pass that word along!"
However, the 70-year-old singer would only work with these musicians if they approach her because she doesn't want to take advantage of their popularity.
"Well I would love to do songs with those people. They would have to come to me because I would feel like I'm getting on them just to ride on their success. There are many people I would love to sing with," she added.
She also praised Timberlake for his work and the fact that they are both "Tennessee people."
She shared: "Certainly I would be agreeable if some of those calibre of people came to me and say would you do a duet.
I would like to do something with Justin Timberlake. We are both Tennessee people. I love his work. Who knows, some day I might get a chance to do some of those things."