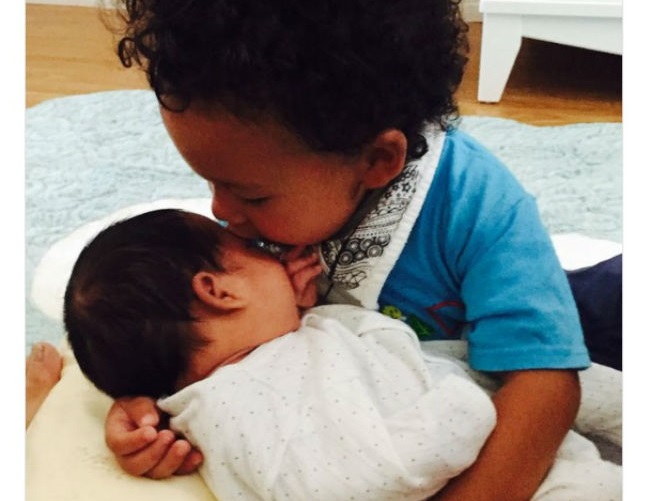 The 'Iron Man' actor has a new baby boy named Hero
Terrence Howard recently welcomed his fifth child, Hero, with wife Mira Pak. The actor announced the news by posting a photo of the baby accompanied by their older son, Qirin.
He added via Twitter: "Hero being held by Qirin."
Hero being held by Qirin❤️ pic.twitter.com/mk0XnJBoGz

— Terrence D Howard (@terrencehoward) August 12, 2016
This was followed by: "What else is there beyond the love of family. This is where God was born!"
The actor also has a son and two daughters from a previous marriage. However, he has not announced when the new baby was born.
Despite being a happy couple, Howard and his wife had divorced in 2015 after roughly two years of marriage, only to reconcile soon after. The news came out after a lawyer referred to Mira Pak as the actor's "ex-wife" during a court case relating to second wife Michelle Ghent.
While Howard initially chose not to confirm the news, he was scrutinized over recorded telephone conversations with Ghent merely days after marrying his current wife.
In one of the calls, Howard was heard professing his love for her, saying: "I will never love someone like I loved you. You are my dream of all time."
When asked why he married Mira Pak while still being in love with his second wife, Howard stated: "I've got a chance to be OK and to just settle."
The actor had previously claimed that he reluctantly signed his divorce settlement only because Ghent threatened to leak personal visual and audio footage of him. Some of these included phone sex conversations he had with other women.
However, Howard's devotion to his second wife remained strong. "I loved her, and I was afraid of her also," he told Ghent's lawyer.