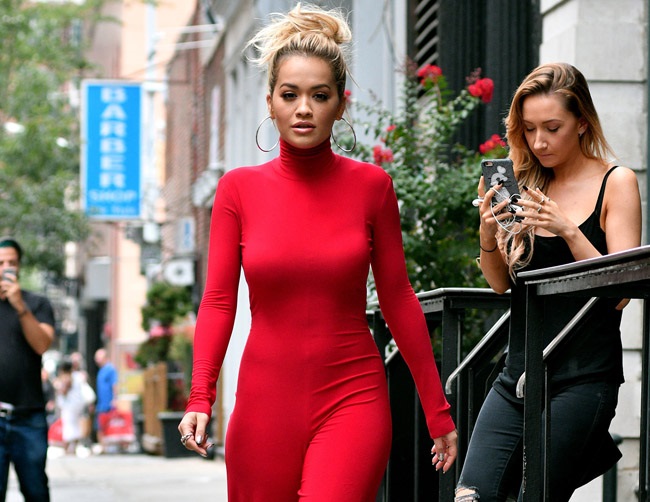 Ora: "He was one of the coolest, most inspiring people"
Rita Ora admitted she had a "hard time" after Prince passed away, but feels lucky to have spent time with the iconic musician. The singer got close to Prince while recording the hit song Ain't About 2 Stop back in 2015.
Prince's last album, Hitnrun Phase One, was released in December 2015 and featured the 25-year-old singer.
She explained to Cosmopolitan magazine: "That was a hard time for me and my sister. He looked after us and I went to Minneapolis to record for a week. He was one of the coolest, most inspiring people. I'm so lucky I got to share moments with him."
Ora subsequently paid tribute to Prince and described him as a "dear kind friend," recalling how the two participated in dance offs and shared plenty of laughs together.
The message, which was originally posted on Instagram, stated: "This is coming from a place I never new existed in my heart. You were so special to me your presence the music we created the dance-off's we used to have the laughing we shared.
The funk oozing out of you was uncontrollable. I'm not quite sure what to do with myself but I will miss you forever and always. I love you my dear kind friend."
Singer Lily Allen, however, made light of the situation by asking for proof of friendship via Twitter, adding: "Pics or it never happened."
Ora's fans were quick to confront her, prompting the artist to backtrack her previous statement.
"I didn't mean that in a mean way, I'm just jealous you were so close to my idol. #superfan #ritabots go IN," she posted.