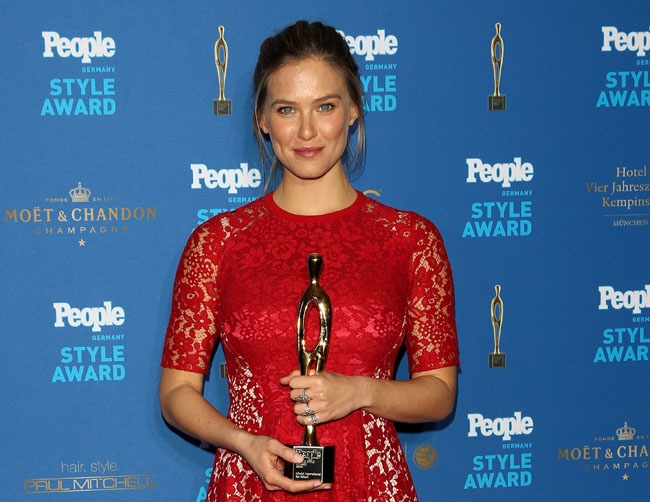 The model gave birth to Liv, weighing 7lbs and looking healthy
Bar Rafaeli recently gave birth to a baby girl, Liv, at Ichilov Hospital in Israel. The Jerusalem Post newspaper reported the baby is healthy and weighs 7lbs.
Rafaeli was previously married to Arik Weinstein before moving on to husband Adi Ezra. This marks the couple's first child, conceived less than a year after they married.
The model had announced her pregnancy via Instagram on New Year's Eve by posting an image of a baby. She then took to Twitter with a bottle emoji along with a positive pregnancy test.
The caption stated: "2016 is going to be like.. Happy & Healthy New Year ! (sic)"
Like many pregnant women, Rafaeli was occasionally dealing with intense cravings during her third trimester. She had previously posted an image of a burger accompanied by the caption: "officially pregnant #cravings. (sic)"
Several months later, she confirmed the baby's gender with a picture of her baby bump while relaxing on a sun lounger.
"My girl craved some vitamin D #5months," the caption read.
Rafaeli had previously admitted she really wanted to have kids, adding: "I would love to have kids soon. We keep feeling like we need some more time to ourselves but I think that feeling will never go away. So we will probably aim for children soon, I hope. I don't think marriage should [change a relationship].
I believe people choose to get married because they are happy with their lives together, so why would we change anything?
I didn't expect it – I always thought it would be the same as the day before the marriage – but you feel a spark of extra commitment when you call someone your 'husband.'"