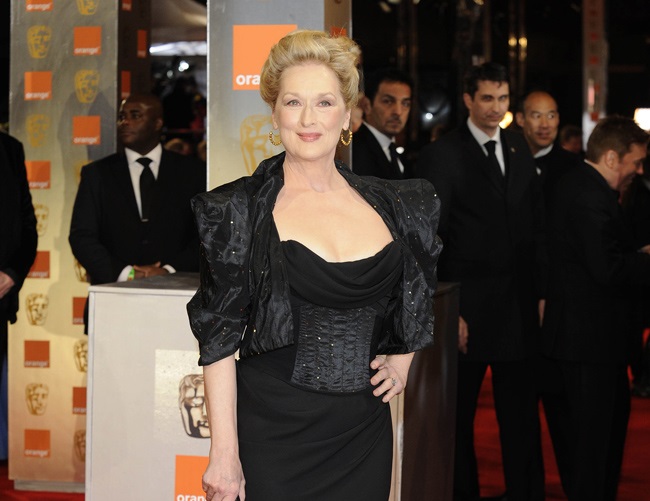 The actress stays active by completing one mile every day
Meryl Streep revealed to be an avid swimmer by completing a mile every day to stay in shape.
The 67-year-old actress is highly conscious about her overall health, as she explained to Hello! Magazine: "I do try to stay healthy. Sometimes I let myself fall apart, but generally I try to swim a mile every day, because I like the feeling and it gets me into my body.
I'm quite conscious of keeping my health, because it doesn't last forever and we're all of us lucky as long as we do have it. I try to remember that."
She also tries to keep her skin looking young and fresh. Though she uses various products regularly, Streep says she owes her good complexion to her mother's genetics.
She revealed: "I have the same skin as my mother – she had beautiful skin. When she got older it got wrinkled, but who cares?"
Despite being a health enthusiast, the actress occasionally indulges in some of her favorite meals. She was delighted to learn about a local fish and chip shop while filming Florence Foster Jenkins in London, but limited her intake to only once a week.
"I like to cook, although I hardly had to when I was filming in England recently because I lived near a great supermarket that had wonderful food. And we were also around the corner from a great fish and chip shop so we'd do that once a week – but only once a week, because you'd just die if you did it every night!"