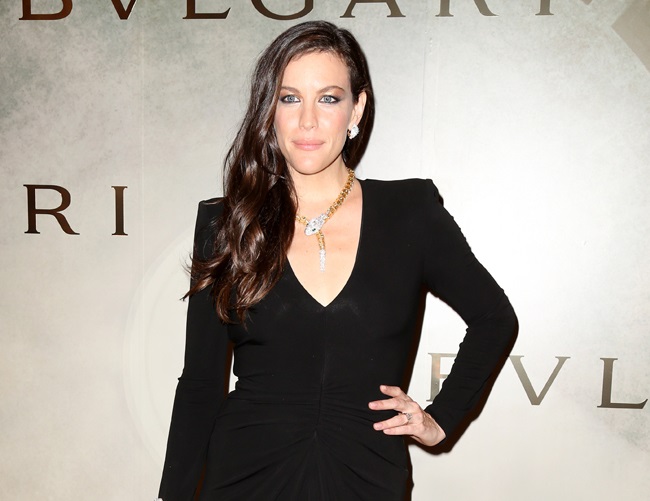 The actress talks about her unique wardrobe style
Liv Tyler admitted to being a tomboy at heart and enjoys mixing masculine clothes with traditional feminine garments. Moreover, she typically prefers comfortable nightwear along with classic looks rather than sporting trendy outfits.
The actress told Glamour magazine: "My sense of style is always growing as I mature, but I've always been most drawn to classic looks, not a trend or what's in fashion in that moment.
I'm secretly a bit of a tomboy and I love to mix something very feminine with something strong, practical, and masculine. I know what works for me and my body, and I try to stick to that."
The brunette beauty also likes to get creative to ensure she looks her best, adding: "I favor simple shapes and designs – things that are practical and functional but have a touch of elegance. I want to be able to throw a look together quickly while feeling and looking my best!"
However, Tyler admits that motherhood has sometimes proven tough on her wardrobe and overall outfit selections.
"Having just had a baby, I want more wearable shapes, so a slim pant with the ankle showing and a flat shoe are top of mind. I'll wear those with jackets and a blouse or men's shirt," she explained.
When out of the public eye, the Leftovers actress feels much better wearing a casual and cozy pair of pajamas.
She revealed: "I'm happiest at home with my baby in my arms wearing a great pair of pajamas — but that's what's working for me right now!"
Tyler also admits she wanted her clothing line to be unisex and appropriate for every season, sharing: "I wanted to create my essentials. They're pieces that every woman would enjoy having in her wardrobe and can wear season after season."