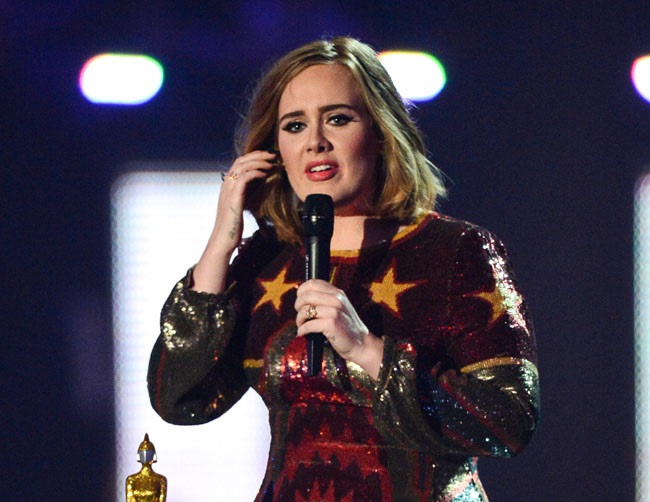 The singer recognizes how much she relies on foul language
Adele acknowledged how much she swears while on stage and has vowed to improve.
The All I Ask hitmaker — who has a young son with Simon Konecki — was surprised to realize how much she relies on foul language, particularly while performing at the Glastonbury festival in June.
The singer recently said at the Los Angeles' Staples Center: "I managed to swear 33 times. 33 times. I mean I'm not a mathematician — I didn't even pass my exams and that — but that's like every couple of minutes, swearing, right? I'm trying to powder my tongue a little bit and not swear so much."
She then asked the audience for moral support and blamed her potty mouth on the fact that she's British. The star did, however, insist that she's never rude.
"I see lots of mothers here, so forgive me if I do. Just know if I do, I never mean it meanly, all right?"
However, old habits die hard as Adele couldn't manage to finish the performance without swearing. After asking whether there are teachers in the audience, she added: "Well, f***ing hell, I love teachers — they're so important in our lives."
The singer quickly apologized.
While performing at Glastonbury, the 28-year-old star revealed that the BBC had warned her about the use of foul language.
She shared: "Do you know how rock 'n' roll I am? Not very, but the BBC had to give me a warning about my potty mouth before I went on. I bet Muse didn't get that."
Adele had previously been warned by an audience member as well.
"I got told off by someone sitting at the front who said, 'Stop swearing.' I do swear a lot," she explained.