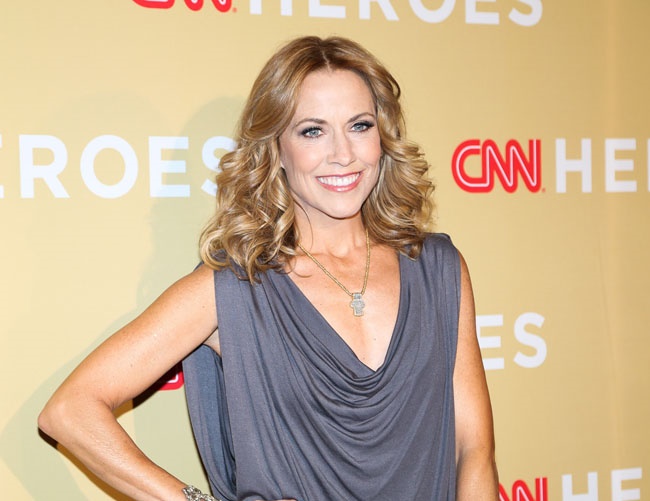 The singer acknowledges Doherty's struggle with breast cancer
As Sheryl Crow celebrates 10 years since winning her battle against breast cancer, she is sympathetic about Shannen Doherty's decision to open up about her struggles.
Crow said during a BlogHer conference: "I think that [talking about cancer] takes the fear out of it. I mean, it is a scary thing, but one of the problems we have with breast cancer in general is getting women to go and get a mammography. A lot of us who are moms are too busy, or we don't really want to know. I think a lot of women really kind of don't want to know. In some instances, we're poorly insured or uninsured. And until we find a cure, early detection is our cure. The statistic of the cure rate at five years is 100 percent if it's detected early."
The 54-year-old singer also acknowledged how times have changed as people have more liberty to speak about such sensitive conditions.
"So I love women who are coming out and saying, 'This is what I've done. I've been proactive and I'm celebrating my life. It's just really hard to imagine that 30 years ago, no one had spoken about having breast cancer until Betty Ford. When she came out and announced [she had it], it was very taboo and shocking," she shared.
The Soak Up the Sun hitmaker says her diagnosis made her realize what was important in life, adding: "My diagnosis was a real game changer. At that point, I was 44, and I was the picture of great health. I've had a lot of people say, 'Yeah, these things help you redefine your life,' but for me, I really refined my life. I began to really hack away at the things that were not important anymore and the things that were energy sucking. I learned how to say no."