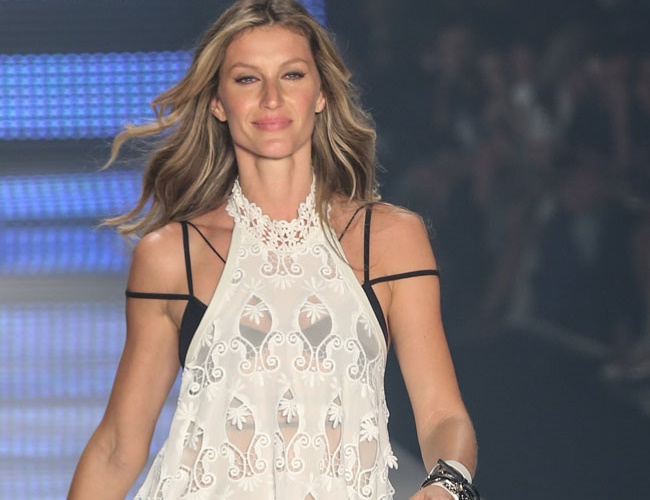 Bundchen: "My country, I feel, it's about happiness and joy"
Gisele Bundchen made a special appearance during the Olympic Games' opening ceremonies in Brazil. The supermodel tried not to cry during the event as she felt deeply proud about her country.
She told Access Hollywood: "Believe me, I was very emotional – I was really breathing very deeply not to cry. Imagine if I walked on the runway crying! My country, I feel, it's about happiness and joy. The Brazilian people are so welcoming and loving, and I can't walk crying – what kind of representation is that?! So I just tried to relax as much as I could."
The 36-year-old model was honored to represent Brazil, which is hosting the 2016 summer Olympics.
She continued to say: "I was just so proud of being there. I was proud for Brazil, I was proud for our people. I mean, so many different names, so many people who have worked so hard to make such a beautiful celebration. I really think Brazilians, we have this simplicity about us, it's so beautiful because it showed."
Proud mother of two and wife to football superstar Tom Brady, Bundchen felt the ceremony was well-planned and properly represented Brazil.
"I think they did such a wonderful job in showing Brazil's history and essence and all the different colors and Brazil's music. The most beautiful thing about Brazil that I always find that is so unlike any other place I've been in the world is the diversity of its people. … It's so special and I think they did such a wonderful job showing that. I couldn't be more proud to be a part of it," she stated.