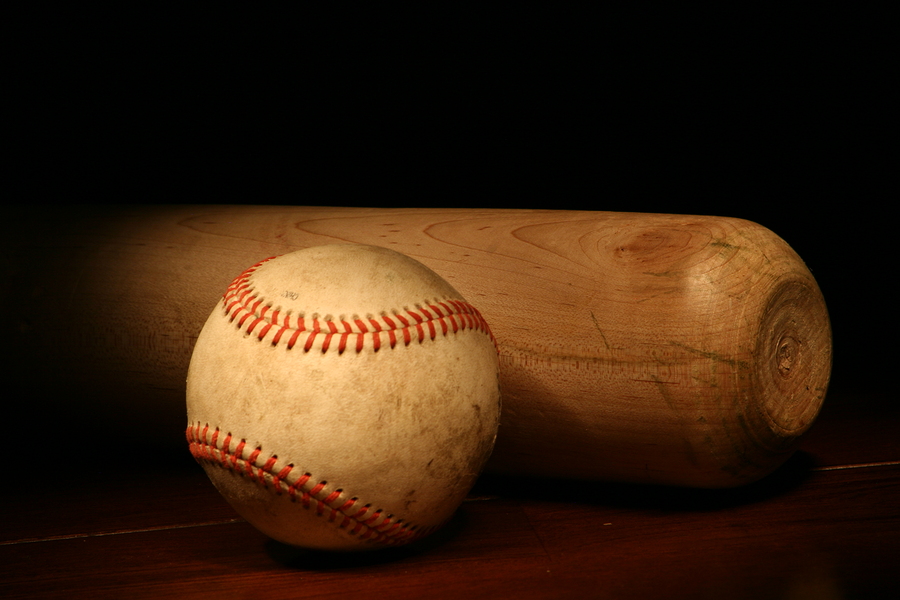 The emerald ash borer beetle has destroyed millions of ash trees, which supply the main type of wood used to make baseball bats
Baseball bats have been made of ash for more than a century, but now that source of wood is being threatened by a weird, exotic beetle that is killing ash trees. The emerald ash borer was an accidental import from Asia, and it has already killed 50 million trees. They've now invaded the groves of New York's Adirondack Mountains, where the Rawlings plant has gotten its baseball bat wood for decades.
Ash bats are the number one choice of baseball players because they are more durable and don't shatter as easily as bats made from other types of wood, such as birch or maple. But thanks to the beetle, the ash supply may soon not be able to meet the demand.
Rawlings plant manager Ron Vander Groef told NPR, "If the ash borer is not controlled, it'll wipe out the entire species of white ash. We will not be able to make any more pro bats or retail bats or anything out of white ash because it will be gone."
About 70 percent of the 300,000 bats Rawlings makes every year are made of ash. Vander Groef says within three years the company's supply could be gone, or unaffordable. Scientists say there is a bigger concern than baseball bats. Deborah McCullough, a Michigan State University scientist says the situation is becoming catastrophic. She was one of the first to realize that the beetle invasion had happened. She is hopeful that some white ash will survive, but 90 percent of trees have already died in some areas. "When you start losing entire species, the effects cascade through the whole ecosystem," she said.
State and federal officials are working across the country to try and quarantine areas that are affected by the beetle. No untreated wood is being allowed to move out of these areas. The officials are also experimenting with various types of insecticides and with releasing a type of wasp that likes to feed on ash borer larvae.
Many of the great hit in baseball were made with ash bats, including Hank Aaron's 715th home run and Babe Ruth's called homer. Be prepared for a lot more shattered baseball bats in the future if the beetle attack cannot be stopped.