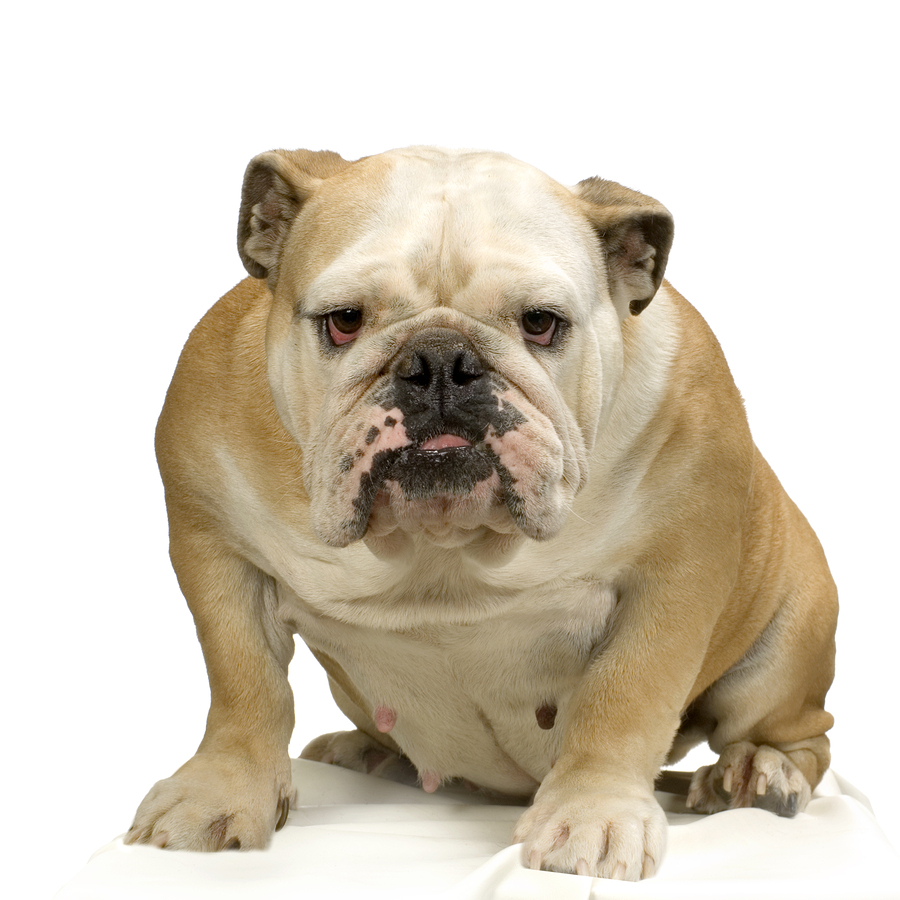 Inbreeding has caused the English Bulldog to develop increasing health problems that may jeopardize its survival
The list of health problems seems endless, but it continues to grow. English Bulldogs suffer from so many health issues that they are considered one of the most unhealthy breeds. Researchers from the University of California, Davis, reported in the July edition of the journal Canine Genetics and Epidemiology that the English Bulldog "truly is a breed in trouble. Inbreeding….has brought the breed to a crisis point." The researchers say the breed cannot be returned to health without introducing some new bloodlines.
The English Bulldog is a favorite – in 2014 they were the fourth most popular purebred. People are enamored with their child-like appearance and gentle temperament, despite the fact that the dogs tend to live only 4 to 6 years. The dogs suffer from breathing difficulties, because of their short face and snout, that are the leading cause of mortality and ill-health. Their wrinkled skin can become infected. The breeding modifications needed to develop the stocky builds have caused them to be essentially "deformed," according to the study authors. Many suffer from joint disease, hip and elbow dysplasia, and spine ruptures.
English Bulldogs also have problems breeding normally and giving birth normally because of their skeletal structures and breathing difficulties. Study lead author Niels Pedersen says the whole viability of the breed is collapsing.
Veterinarians and animal rights activists are presently in a debate with English Bulldog breeders regarding expanding the gene pool to improve the dogs' health. Some attempts have already been made that resulted in healthier dogs, but many breeders feel that the changes will spoil the breed. The genetic manipulations that resulted in the appearance of today's English Bulldog took place over hundreds of years, but were especially rapid over the past few decades, according to Pedersen.
The study was based on an analysis of 102 English bulldogs without health problems and 37 who were not healthy.