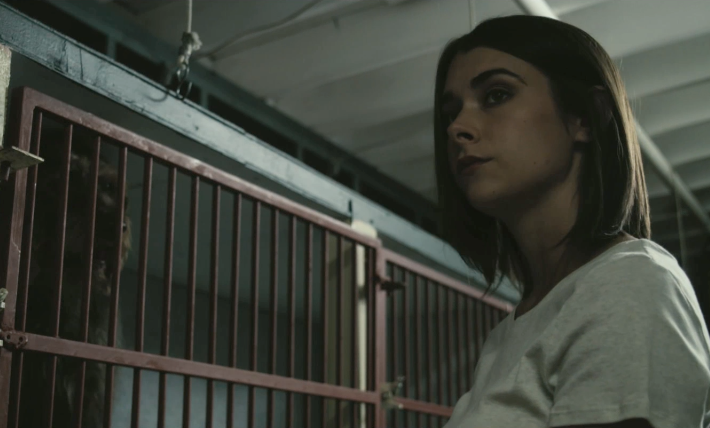 "I loved Girl with the Dragon Tattoo and that whole world. She wasn't necessarily a bad guy, but she has a darkness. I love all the characters on "Criminal Minds" who are super messed up. I'd love to play one of those. 'Hey 'Criminal Minds,' do you need an unassuming serial killer? I'm right here [laughs]! For a network show, they really cover some grimy situations."
There are some grimy situations in The Dog Lover and, luckily for her, the script almost literally fell into her lap.
"Ali Afshar, our producer, and I were in class together for many years and formed a great friendship. The script came across his desk and he thought of me. He said, 'I'd love for you to come in and audition for this because I think you'd be perfect.' So I went through the whole process and ended up getting the part."
This role seems tailor made for Paige since she is not only a dog lover in real life, but she's an animal lover in general.
"I'm an animal lover. I'm obsessed with animals. I like animals more than I like most human beings [laughs]."
Her role in The Dog Lover allows her to be a part of a project with a message she's passionate about.
"There's a line in the movie, 'not everything is black or white.' We live in a world where everyone is going, 'I'm right.' 'No, I'm right.' All these voices get so loud and sometimes there's this gray area in the middle. I want people to watch this movie before you make a snap decision about something. Do your research. Educate yourself. Know what you're talking about before you form an opinion or take action. Also, our goal for all animal lovers should be the care and concern for animals and their well-being. They are innocent creatures who have no voice. I want people to go down to their local shelters and donate some money or donate their time."
The Dog Lover is now available on VOD and DVD.