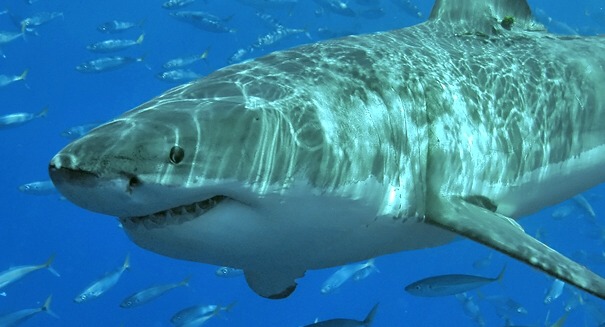 It's not only the tourists and locals enjoying the warm Hawaiian waters, the report states.
A study on sharks has revealed why shark bites seem to be on the rise in Hawaiian waters and it could be down to global warming.
The report by the 2015 International Shark Attack File revealed a two year study which found warming sea temperatures are the cause of expanding shark habitats which inevitably increases the number of human and shark interactions.
The specific ocean area around Maui is particularly attractive to sharks due to its rich abundance of coral reefs and food supplies as well as suitable place to mate.
It seems that holidaymakers and locals are competing with the sharks in the warm Hawaiian waters due to the influx in surfing, paddle-boarding and other water sports resulting in more confrontations with the toothy beasts. In other words, shark shouldn't get all the blame.
"The ingredients that have gone into a general upward trend in the number of shark bites in Hawaii, and other places around the world are mainly more people in coastal areas going into the ocean and doing a wider array of ocean recreational activities," stated study author Charles Meyer.
The study concluded that people need to be more aware of the ocean and shark habitats – don't head into murky waters or swim near typical shark prey such as seals and dead animals.
"If we know them, and we know their ecology, then we can take precautions and use the ocean and engage in recreational opportunities," says Francisco Ferretti, of Hopkins Marine Station at Stanford University. "These predators are a fundamental part of the ocean function."
Even though the chances of being attacked by a shark is around 1 in 738,000,000, the state of Hawaii aims to educate people more on how to behave in shark-infested waters and ultimately help humans and sharks coexist peacefully.