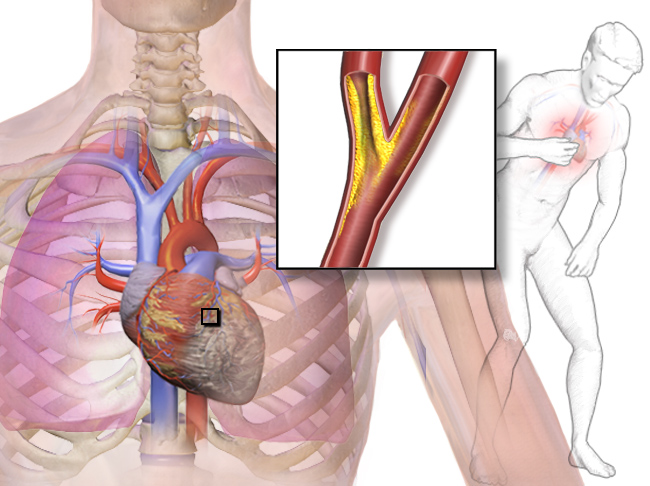 The study believes a silent heart attack could triple the odds of people dying from heart disease and is most fatal in women.
A new study has found nearly 50 percent of heart attacks that occur do not have the usual symptoms of chest pain, shortness of breath and cold sweats.
Researchers conducted a survey that involved almost 9,500 Americans and found that, out of these participants, 45 percent suffered silent heart attacks. This is believed to triple the odds of people dying from heart disease as reported in U.S. News and World Report.
Senior study author and director of the epidemiological cardiology research center at Wake Forest School of Medicine, Dr. Elsayed Soliman said that "silent heart attacks are almost as common as heart attacks with symptoms and just as bad."
Silent heart attacks are almost undetectable unless seen on an electrocardiogram (EKG) that is unlikely until a patient is undergoing routine medical procedures. Director of women's heart health at Lenox Hill Hospital, Dr. Suzanne Steinbaum is concerned about how silent heart attacks affect women as the study reveals that, although more common in men, they are generally more deadly for women.
"When heart attacks are silent, people are less likely to get treatment. And that's been a problem with women. Symptoms are sometimes more subtle than the crushing chest pain."
The paper published in the journal Circulation involved both men and women from 1987 to 2013 and analyzed and evaluated their medical records. They then followed up with the participants over a nine year period and found 317 had silent heart attacks and 386 had suffered heart attacks with the usual classic symptoms.
They also found the risk of death from causes such as high blood pressure, high cholesterol, weight and smoking increased 34 percent after a silent heart attack.
Dr. Andrew Freeman, director of clinical cardiology at National Jewish Health in Denver, believes that more needs to be done in terms of doctors educating patients, "Doctors spend very little time talking to patients about diet and exercise," he said. "Every doctor visit should have some component of prevention."