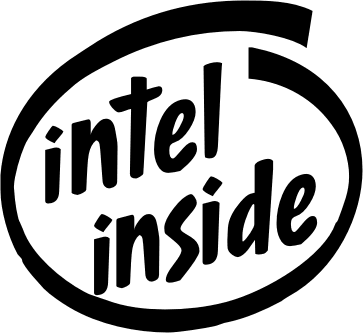 Intel let two big opportunities go by that would have switched their PC focus to mobile devices, and now employees are paying for the mistake.
A giant in the PC era, making processors that powered both Windows-based personal computers and Macintosh machines, Intel made a serious strategic error – they turned down the opportunity to provide iPhone processors, believing it to be a flash-in-the-pan gadget. Now the PC era is ending, and as Intel struggles to adapt to the post-PC world the company has announced that by the middle of 2017 they will be laying off 12,000 employees, 11 percent of its workforce.
Intel actually had two opportunities to become a major player in the mobile chip market. The first was the Apple iPhone business. The second was its ownership of a mobile chipmaker, XScale, which it sold for $600 million in 2006.
The issue with chips for mobile devices is that they need to be less power hungry than the Intel chips used in desktop computers, which are plugged in. Mobile devices are all about battery life, and users are willing to compromise a bit on performance to increase life. Intel's existing x86 chip standard that had been used since the IBM PC in 1981 was unsuited to this demand.
Mobile device companies looked to a standard called ARM, which was designed for long-life, low-power mobile use. In addition to consuming less power, ARM is designed for customization, and licenses its design to companies such as Samsung, which makes the actual chips. This allows smartphone makers to combine many different functions on one chip, which helps keep power consumption down.
These ARM chips dominate today's mobile phone devices, and iPads and iPhones run on A9 chips that are based on the ARM platform. Android-based phones also run on ARM-based chips.
When Intel sold XScale they believed that it would show commitment to their development of a lower-power version of the x86 chip called Atom. Although Intel has made progress improving the Atom chip, ARM chips have too big a share of the market for catch-up to be realistic.
Intel will use a combination of "voluntary and involuntary departures" for its massive layoffs, and plans to consolidate its offices that are now worldwide, with facilities in California, Oregon and Arizona, and international facilities in Ireland, China, Israel and Mexico. They have not yet announced where most of the job cuts will take place.
Even though Intel just announced a $2 billion profit for the first quarter of 2016, growth has stalled, leaving Wall Street worried about its future, as that figure fell short of Wall Street forecasts.
In a statement, Intel CEO Brian Krzanich said, "We are evolving from a PC company to one that powers the cloud and billions of smart, connected computing devices." However, Intel still relies on PC sales for about two-thirds of its revenue.