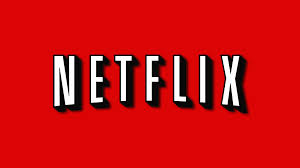 Streaming TV is about to get more competitive.
Netflix is by far the biggest player in the internet streaming video game, but there are rumblings that serious challenges may be coming down the road for the company, and Amazon may have just fired the first shot.
Amazon announced its Prime Video streaming service will become a standalone offering and will be in direct competition with Netflix, but there other companies with deep  pockets that may be planning to jump on the train also.
Companies like Apple, Google and Facebook are all looking at some form of internet video streaming and, while their business models may not be exactly like Netflix and Amazon, they certainly can take a share of the streaming pie away from one of the more established companies.
Those companies are not exactly sneaking up on Netflix, however, as CEO Reed Hastings recently said in an article on Fortune, "There are so many competitors, and everyone is working hard to build the best content. We are seeing growth in the overall Internet TV market that is displacing linear TV, so it's natural that everybody is coming in as they realize that the future is Internet TV."
But Netflix isn't just resting on its laurels.  The company announced it had expanded its services to over 130 countries and added 6.7 million new subscribers to its base in just the first quarter of this year.  The company reported that 2.2 million of the new members were from the US as well.
The recently announced price increase to its "grandfathered" subscribers, who had been paying a lower rate if they already had the service prior to the increases in 2014, is expected to slow growth for the second quarter, but the company is investing heavily in new and original programming, with intentions of remaining the top service.
Competitors like Apple and Google may go the route of making a large acquisition instead of buying video content like the Netflix model, for instance, companies like Paramount studios, which reportedly is on the market, or a distribution business like Starz.
At the end of the day, it remains to be seen which type of service will win out, but one thing is certain, the way we watch TV is changing, and the successful company will be the one that anticipates what the public wants to see, and how they want it delivered.