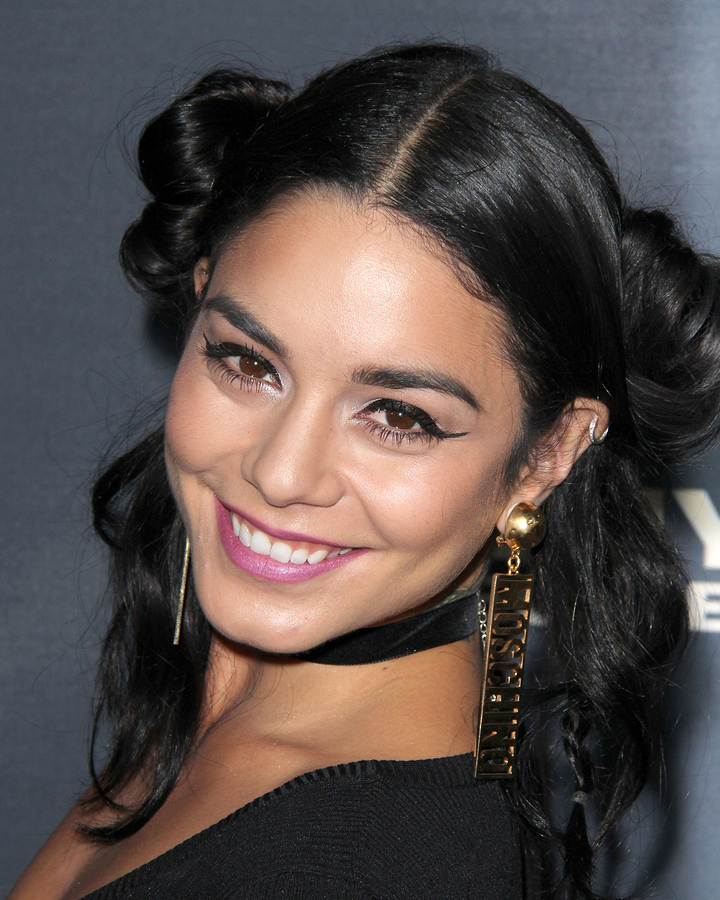 Vanessa Hudgens is managing her emotions partly by communicating with fans.
Vanessa Hudgens continues to mourn her father's death, Greg Hudgens, after losing his battle against cancer earlier this year at the age of 65.
The singer/actress had recently shared a picture message on her Instagram and Twitter accounts which read, "I wish heaven had visiting hours." The quote followed by the words, "If only…" to further express her emotions.
If only… pic.twitter.com/gfVGZFRq8G

— Vanessa Hudgens (@VanessaHudgens) February 6, 2016
The quote surfaced not long after Hudgens played the sassy character known as Rizzo on Grease: Live, a television special that aired recently on FOX. In fact, her performance took place less than a day after her dad passed away. Nevertheless, the High School Musical alum remained professional all throughout.
Not long after Greg Hudgen's death and prior to the show, she had announced it to the world via social media with the message, "I am so sad to say that last night my daddy, Greg passed away from stage 4 cancer," she wrote.
Another message read, "Thank you to everyone who kept him in your prayers." Hudgens continued, "Tonight, I do the show in his honor."
Hudgens went on to perform songs such as Look at Me, I'm Sandra Dee and There Are Worst Things I Could Do, all while managing the strong emotions one is expected to deal with after receiving such unpleasant news.
The singer essentially backed up the old adage that "the show must go on" with her performance. Once officially behind her, the 27-year-old continued communicating with fans through her social media channels.
"I can't believe @GoGrease is OVER! Grand opening and grand closing. Thank you to everyone who watched & supported me last night." She continued by adding, "Doing #GreaseLive was one of the most incredible experiences and I'm so glad you guys liked it as much as I did. Till next time Rizz #PinkLadyForLive."
As of this weekend, the singer has shared some tips for Disney lovers and Superbowl snacks recommendations via Twitter.