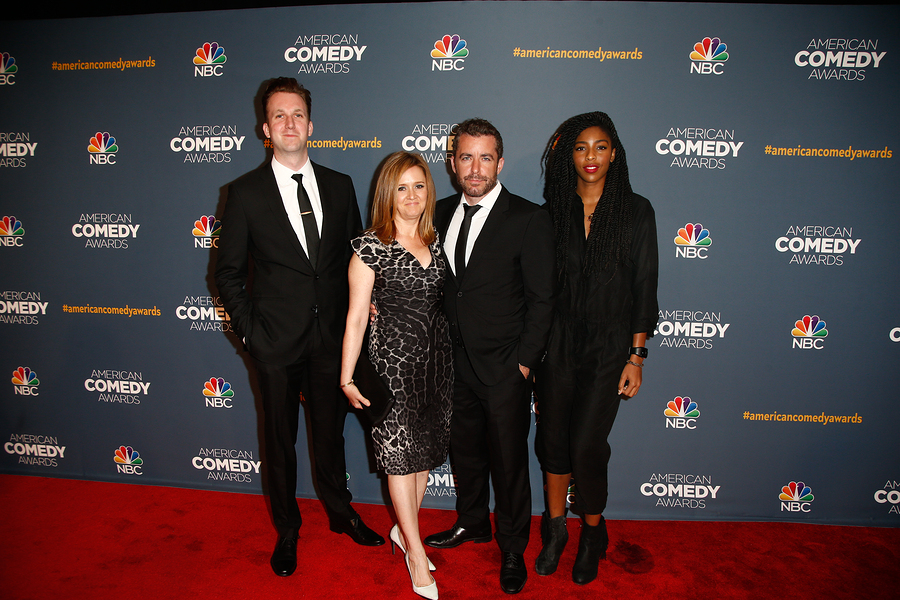 The new late-night talk show promises to be entertaining and deeply informative. Suggests to "watch or you're sexist."
TV personality Samantha Bee, having previously contributed to The Daily Show with Jon Stewart, has a new late-night talk show on TBS which is set to bring many noteworthy subjects to American audiences. Bee wants to establish a firm, female-centric point of view with her new show, Full Frontal.
Interestingly, the show's current tagline on various advertisements reads, "Watch or you're sexist." Bee is also the only woman hosting a late-night talk show at the moment. It tackles varied topical segments and more detailed field reports, with Bee aiming to perform one of the latter in every episode.
Some segments are said to have a prominent Daily Show look and feel, which audiences may naturally resonate with. However, the host stated that Full Frontal also has a unique perspective that sets it apart.
"I do think we'll have a pretty forceful point of view, in a different direction. I'm certainly exploring my own interests in a way that – I was never prevented from exploring my own point of view — but ultimately The Daily Show was filtered through somebody else's worldview. Mine is just inherently different. I'm steeped in my womanness, quite frankly," Bee stated at a Q&A session with the press recently. She went on to explain that her show presents views that are not necessarily explored deeply both in comedic coverage and in more conservative sources out there.
"I think if we chose to take that on, we would drill down in a way that no other show would," the TV personality said. "So I think we will find as we work our way through the process that is where our show's going to live, and I think it will be unique."
Full Frontal begins on Feb. 8 at 10:30 p.m. ET on TBS.