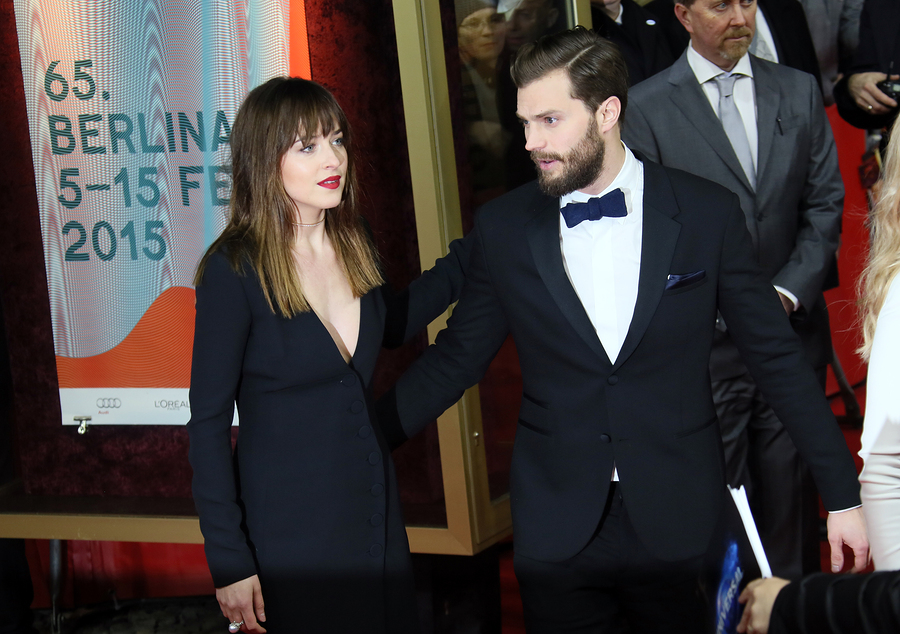 The romance film is expected to shoot in Paris as soon as its crew are given the green light.
Fifty Shades Darker, the sequel to 2015's Fifty Shades of Grey, is set to shoot in Paris over the next several months. Starring Dakota Johnson and Jamie Dornan, the film is expected to begin within the first half of the year, officials told the Hollywood Reporter. Executives are currently waiting as the city rebuilds following the terrorist attacks that took place this past November.
This is one of several movies to be shot in Paris once the city is back to its former glory. Ile-de-France Film Commission deputy director, Stephane Martinet, stated that no films or other artistic projects were canceled due to the previous attacks. He believes this is also the film industry's way of supporting Paris and its popular offerings.
"It seems there is some sort of resilience among the film industry. Producers, in particular from the U.S., voiced their support to us after the attacks and reinforced their willingness to pursue their projects," stated Mr. Martinet. "They want to send a message."
Melanie Chebance, producers' liason forFilm France, also backed up his words by confirming several major projects resumed shooting only a week after the devastating attacks.
"The first week after the terror attack, shooting froze, but one week later it started up again," she said. "There is an increased security level for everyone, but film shoots are proceeding as usual … For example, at the moment there are 10 crews on the streets of Paris."
Various government offices and agencies have also invited companies to film within or around their buildings, according to the Hollywood Reporter.
Fifty Shades Darker is slated for a 2017 release date.