BlackBerry has filed a lawsuit against the TV and radio star Ryan Seacrest lead company, Typo, for infringing the copyrights. According to reports, it is not the first when the Canadian smartphone giant has filed a lawsuit against the firm. Typo has been manufacturing the keyboards that are complete a rip-off of the keyboards found in BlackBerry smartphones.
However, the start-up has introduced yet another Typo2 keyboard in two variants for iPhone 5/5S and 6. The rip-off is similar to an iPhone cover and slides on to it for the hardware keyboard. Since, these devices do not have the hardware keyboard, Typo can be an excellent accessory for typing more accurately and comfortably. However, it has not been endorsed by any of official sources.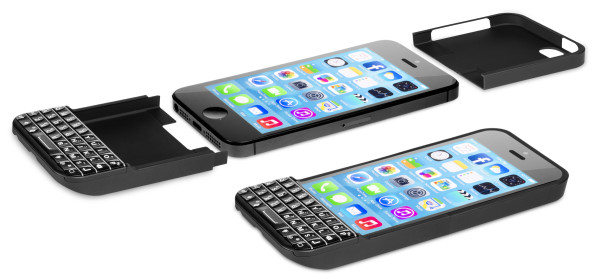 BlackBerry believes that apart from other software services and hardware, keyboard is also an essential component that helps the struggling technology company to sell its smartphone. BlackBerry has already received an injunction on the sales of keyboards but charged the Typo for selling them to the vendors overseas and the friends in US for further selling. It even started selling them at a discounted price.
"The Typo2 Keyboard still blatantly copies BlackBerry's iconic keyboard trade dress designs that have been embodied in numerous BlackBerry smartphones from the 2007 BlackBerry 8800 to the current Q10 and Classic models," BlackBerry said in its complaint this week.
Not just the design, but Typo used almost every concept ranging from the backlighting, keyboard layout and typing automation in its Typo2 keyboard. The keyboard feels like as if it was ripped off from a BlackBerry smartphone and was placed on an iPhone. There is no visible difference in between the two.
Ryan Seacrest is yet to give a reply to this, however, BlackBerry is demanding the company to stop its sales without claiming the monetary loss.